Regions:

Kluane, Liard Region, Whitehorse Region

Communities:

Haines Junction, Watson Lake, Whitehorse
Explore the Book
"They say it's the dirt or the earth—something about the Yukon—that makes you come back." – Penny Kosmenko

Resourceful, resilient, and pioneering. Not all of these women were born in the Yukon, but all stayed. These intimate biographies paint the picture of life in the territory across generations. Through snapshot memories, we uncover the journeys that nurtured these women's love of life in the North.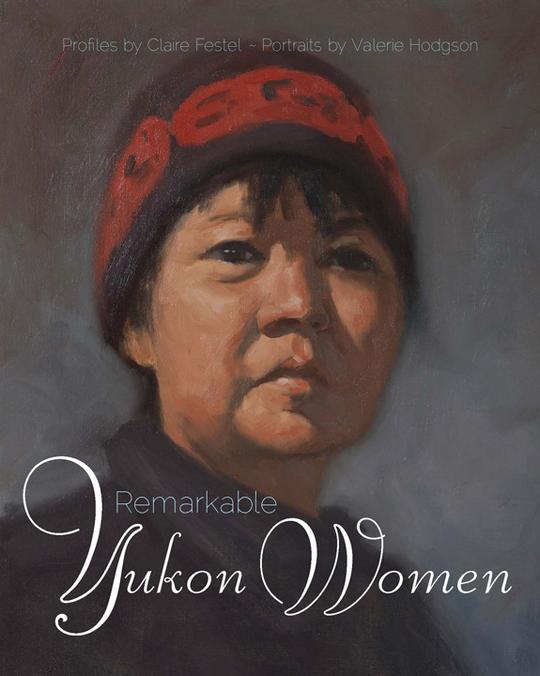 Highlights
Meet the Painter behind the Portraits
"We shared a passion for this project—she as a writer and myself as a painter. Claire loved telling the women's stories while I loved capturing their likeness on canvas. It was an honour to work with her." – Valerie Hodgson
While Claire Festel was inspired to put these women's stories into words, Valerie's skilled brushstrokes brought their portraits to life. Together, this dynamic duo produced a collaborative work of art that is hard to describe in words. So we thought we'd just share this video.
New life in the wild
"I keep coming back to my animals and the wilderness. Everything else in my life is conditional." – Wendy Fourier
Whitehorse holds a frontier charm, attracting those in search of something different. The freedom of open spaces and trail networks for running, skiing and dog mushing are a major draw for those who love the wilderness, including the women in this book.
For Susan Staffen, living in Whitehorse means she can leave her backyard and be out on the trails in two minutes. For Sally McDonald, it means packing the truck after work to head out kayaking under the midnight sun. For many who live in Whitehorse, it's an outdoor lifestyle that's hard to give up.
"The Yukon offers so much; anything we want in life, it's all here." – Roberta Prilusky
With our endless summer days and welcoming winter trails, it's easy for visitors to see what all the fuss is about. Before too long you'll be living like a local.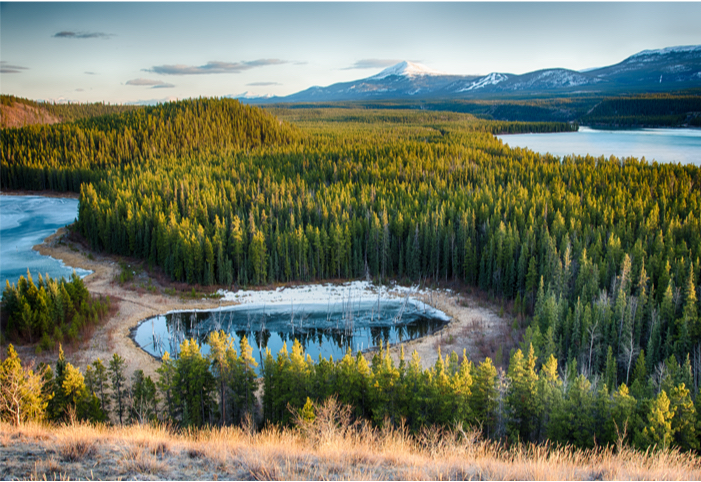 Free to be who you want to be
As the women in our book discovered, the Yukon is a place that is celebrated for its artistic and creative freedom. Join Clara Irene Dionne as she learns the craft of beadwork, become a goldsmith like Carol Murphy, or take a stab at quilting with Dorothy Burke. There's a hidden playful side to many of our practical, hard-working Yukoners.
Today, you can take a walk around Whitehorse and see a vibrant haven for emerging and well-established artists from all walks of life. Visit the Yukon Arts Centre, or any one of the small independent galleries around town. If you're looking for a more festive affair, attend one of the local art festivals which draw talent from all across Canada. The Yukon also boasts a buzzing music scene. Just ask Donna Isaak. She'll give you the inside scoop on her old haunt, the 98 Hotel & Bar. Nowadays you can take your pick from classic rock and roll bars to swanky cocktail lounges to keep your party going.
"The best thing about the Yukon is the feeling of belonging." – Pam Makarewich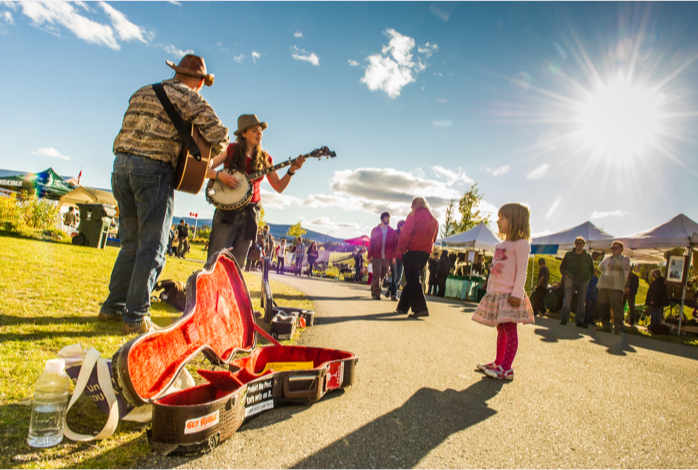 Behind every great woman, is another great woman
"In a twenty-four hour, seven-day-a-week family-run business, if someone doesn't show up you do it." – Dale Stokes
In a small town, everyone knows everyone. And when you're living in the Yukon, that's a good thing. Drawn to the power of community and helping others, our courageous women built their homes, created partnerships and built their businesses from the ground up. Others were dedicated to fulfilling their life's purpose through teaching, running local charities, and establishing Yukon organizations. Some, like Ione J. Christensen, grew up in the now ghost town of Fort Selkirk before working her way up in politics and serving as a member of the Senate of Canada.
Entrepreneurs Dale Stokes and Nancy Huston joined forces and ran the Whitehorse General Store and the Midnight Sun Gallery. Their go-getter spirit lives on today through small businesses at the heart of every Yukon community. Take a walk through downtown Whitehorse and discover the small boutiques that our strong Yukon women might have had a hand in creating.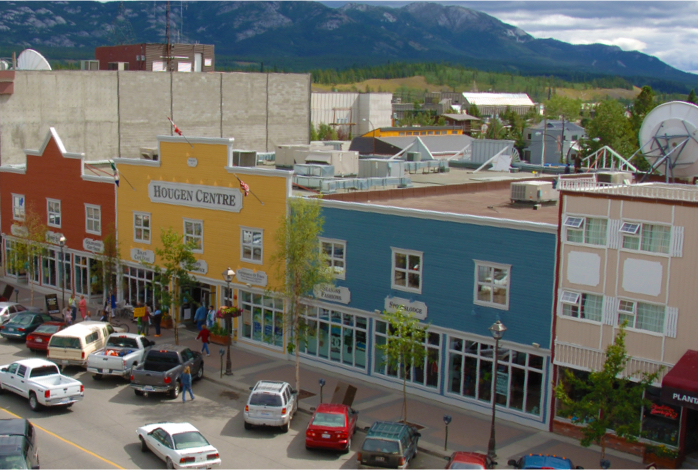 Home is where the wild things are
The Yukon was a wholesome place to raise a family. From building cabins out by Fish Lake, to living the nomad life in campervans, many of our women chose to forgo familiar modern day comforts. They embraced off-grid living and taught their children the way of the land, including how to catch their own dinner.
Smile, laugh out loud and imagine what life was like as our women retell their favourite outdoor adventures, complete with plenty of mishaps along the way.
"Summers in the bush with the kids were really great. We were fishing and boating and riding horses and building forts. Just fabulous." – Karen Lang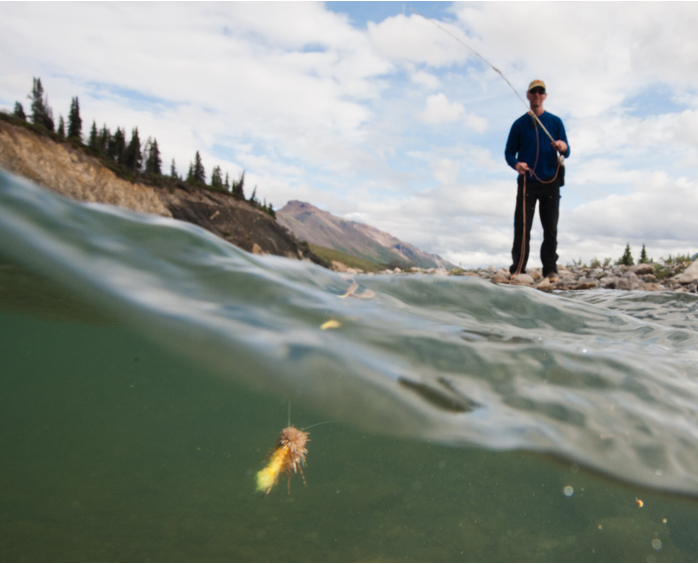 Out on the frontier, it's all hands on deck
For our young women, driving across the country or catching a ride along the Alaska Highway was the only way to reach the Yukon. Small towns like Haines Junction, Watson Lake and Johnson's Crossing were popular pit stops as they allowed drivers to take much needed breaks along the way. The frontier roadhouses, which were built to host truckers and travellers on their route out west, became increasingly popular gathering places.
"Our lodge was pretty basic but people never complained. It was part of the frontier." – Ellen Margrethe Davignon
These roadhouses are where Pam Makarewich, Judy Miller and Ellen Margrethe Davignon found temporary summer jobs, met their future husbands and planted their Yukon roots. While the names and owners may have changed, you can still find classic roadhouses on our Yukon highways. Grab a coffee and a bite, take in the superb scenery, wander a nearby trail or two, and enjoy the very warm welcome—just be careful not to fall in love and stay.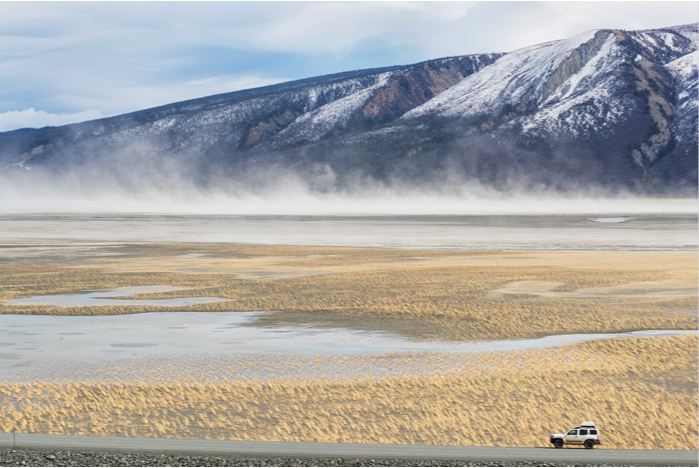 DISCUSSION QUESTIONS
"It seems to attract adventurous and interesting people who want something different and who are willing to take a risk." – Patricia Robertson
Ready to move to the Yukon? Delve into the book and reflect upon the struggles, successes and failures of these Yukon women.
Which women can you most relate to and why?
Which story did you find the most fascinating and different from your own?
What attracts you to living in the Yukon most?
Living in the Yukon wasn't always smooth sailing. Many took courageous risks to build a life for themselves and their families. What characteristics of these women did you admire the most and why?