Unique nature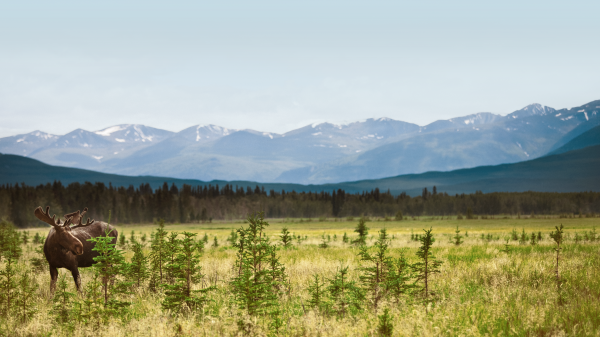 Like nowhere else on Earth
No, you didn't shrink—the Yukon is just really, really big. When you see the towering mountains, sprawling canyons, and endless wildlife, the Yukon can seem overwhelmingly huge. After all, this territory is no small thing, measuring in at a massive 483,450 km². But don't worry, even though it's expansive, it's still easy to explore!
The Yukon is as big as Spain, but with less bodegas and more boreal forests. As Yukon locals, our favourite pastime is wandering around vast, natural spaces and navigating the wilderness. So, when it comes to remote locations and mindblowing views, we know our stuff. And we're always willing to share insider tips and tricks with visitors.
Larger than life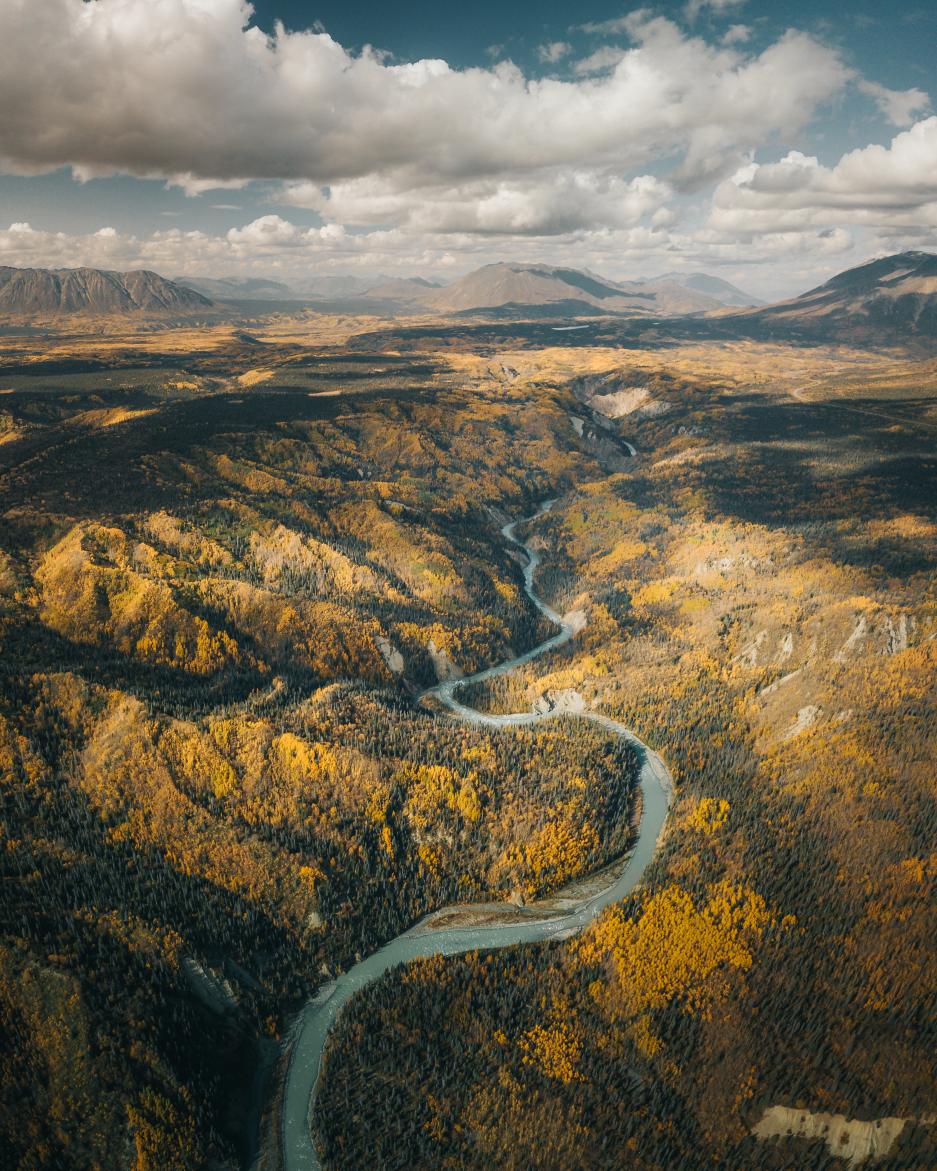 Truly the last frontier of Canada, the Yukon's sparse population leaves plenty of room for big stuff. Like the biggest non-polar icefields in the country, or the tallest mountains in Canada, both in Kluane National Park and Reserve. Mount Logan, the granddaddy of them all, is the highest peak in the land, coming in at a staggering 5,959 metres. That's almost 11 CN Towers tall! Yukon's rivers also run to legendary proportions. The mighty Yukon River stretches over 3,000 kilometres from beginning to end. It weaves its way through the Yukon landscape, criss-crossing canoe-able rivers, glacier-fed lakes and world-class national and territorial parks. Not to mention enough ancient glacial ice to keep your warmest drinks cool, even under the summer's blazing midnight sun.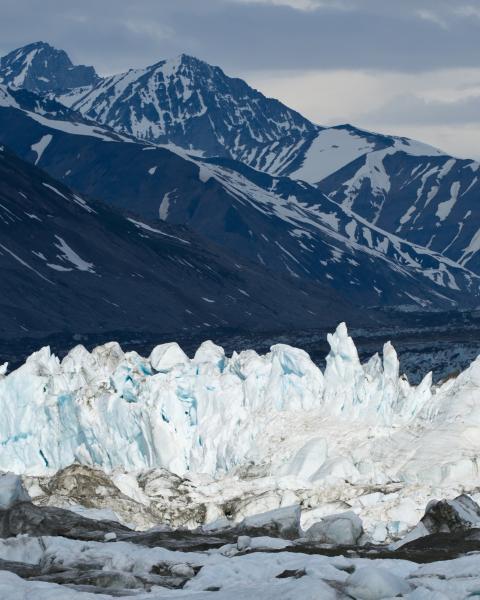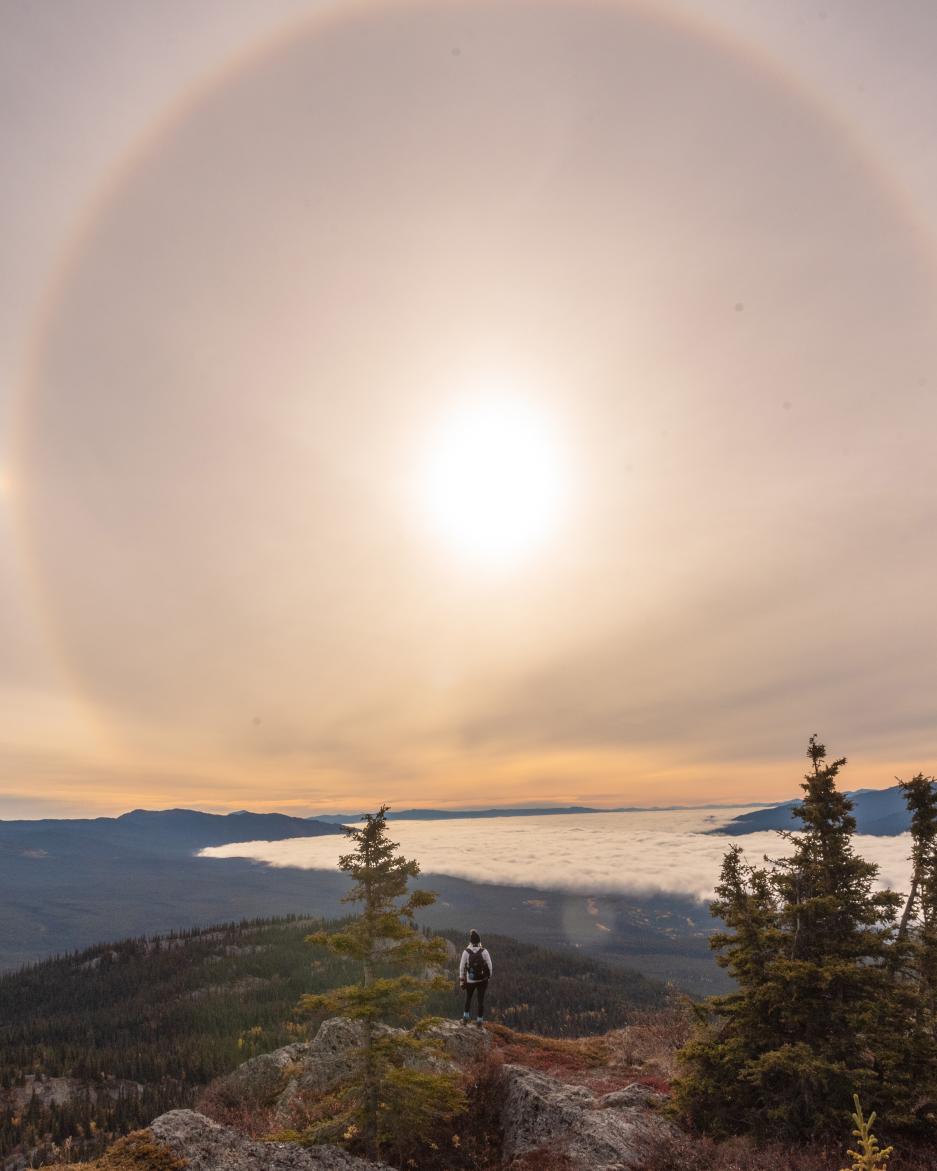 Colour me awestruck
Go anywhere in the Yukon, and you'll find yourself in a pretty epic situation. But there are a few places that feel especially otherworldly. Emerald lake, Spirit Lake, and the Tatshenshini River, to name a few. Along the river, you'll find the largest protected space in the world! Then at the lakes, you'll be wowed by the ethereal tones of our northern waters. And if you're into fall colours, head to Tombstone Territorial Park to experience the neverending swaths of warm hues. After dark, the colours get even more intense. Between the the aurora borealis and the midnight sun, the Yukon's colourful light seem to go on forever.
Wilderness & Wildlife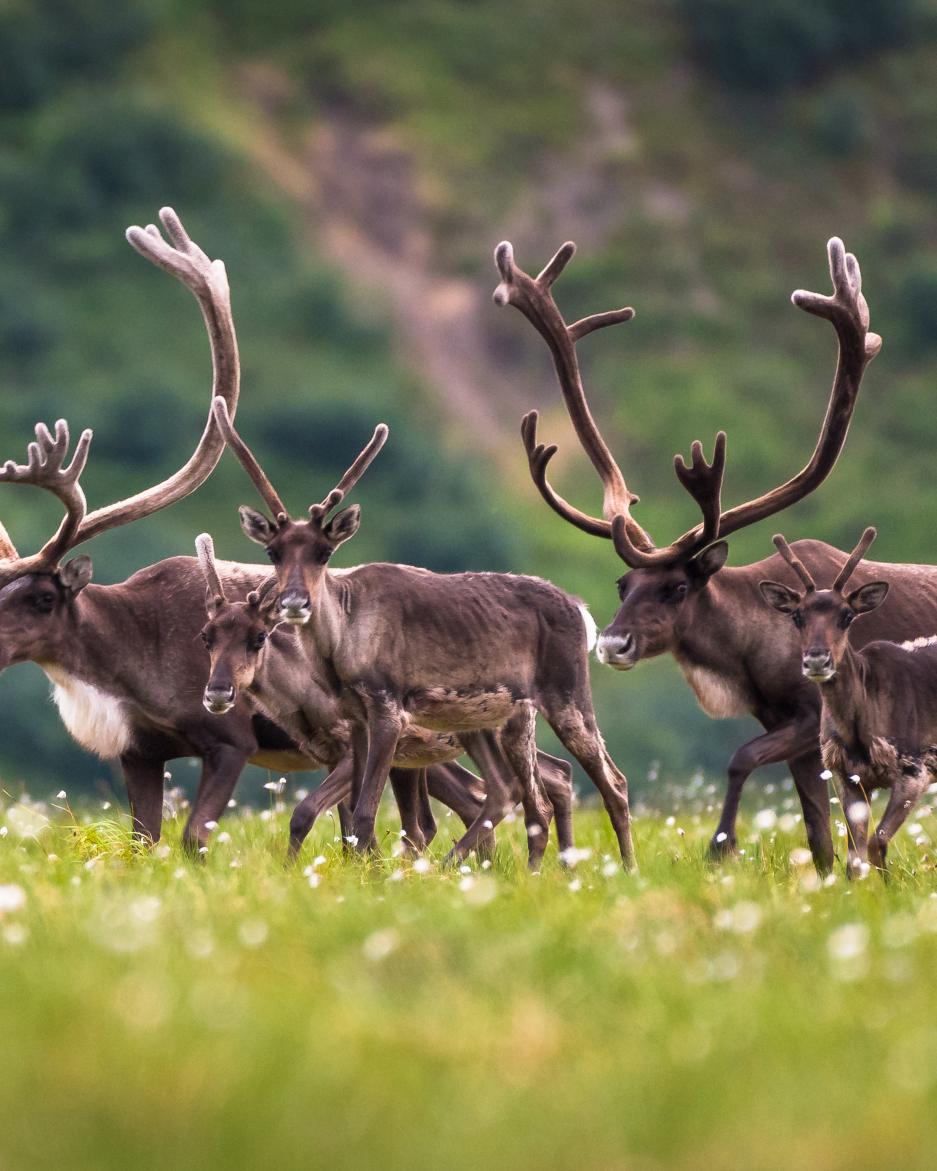 About 80% of the Yukon is wilderness, which makes it the perfect home for all kinds of wildlife. From collared pikas to hoary marmots, the territory is home to a bunch of unique critters. And as long as you give them plenty of space, they don't mind if you stare. Look, we get it. It's hard to keep your eyes off large roaming elk and porcupines. But seriously, make sure to bring your binoculars and a zoom lens because these wild animals are, well, wild. Oh, and remember to stay on the trail, read up on bear safety, and always carry your bear spray.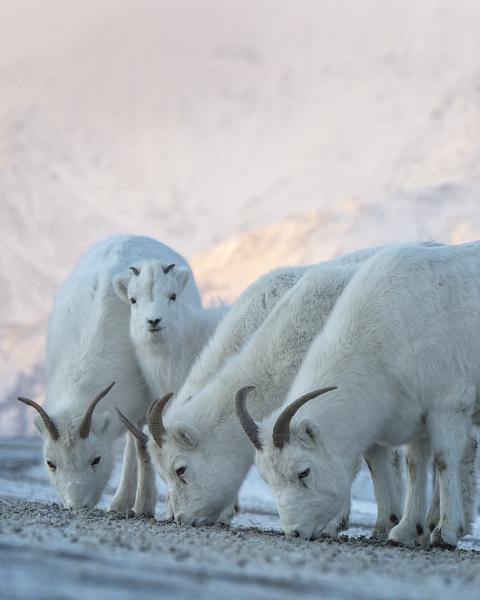 Out here moose outnumber humans two to one, and there are just two humans for every bear.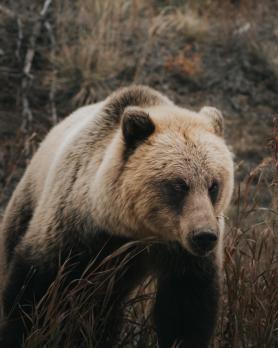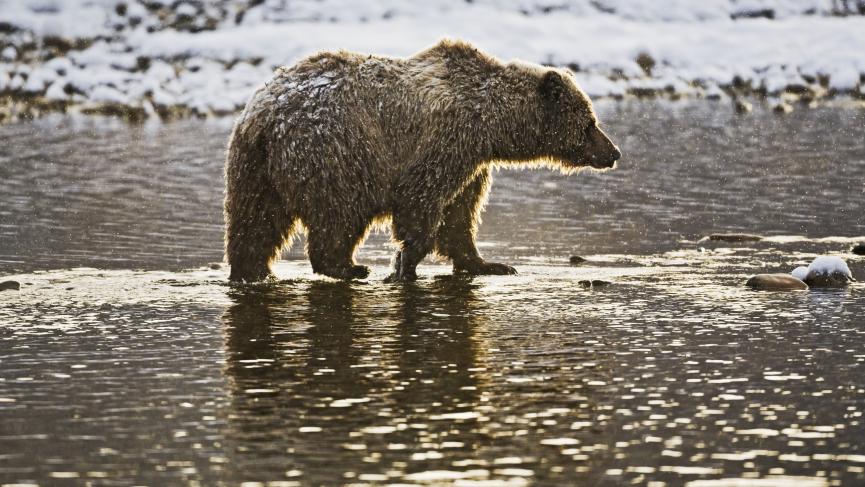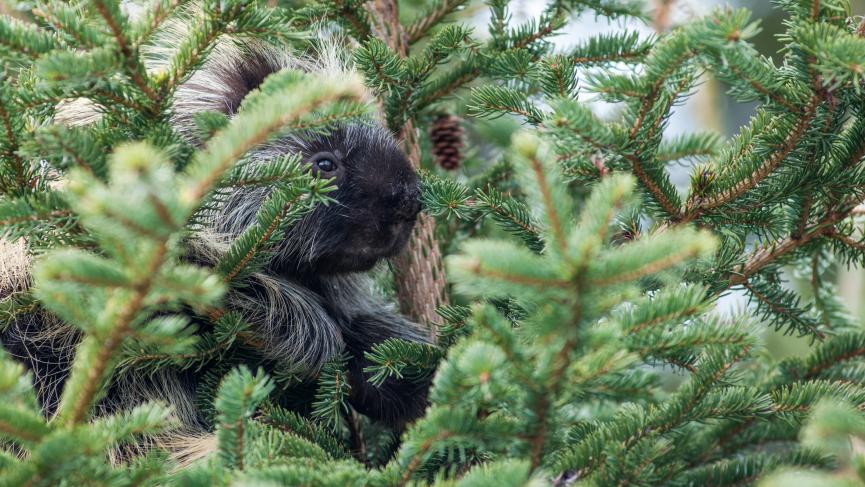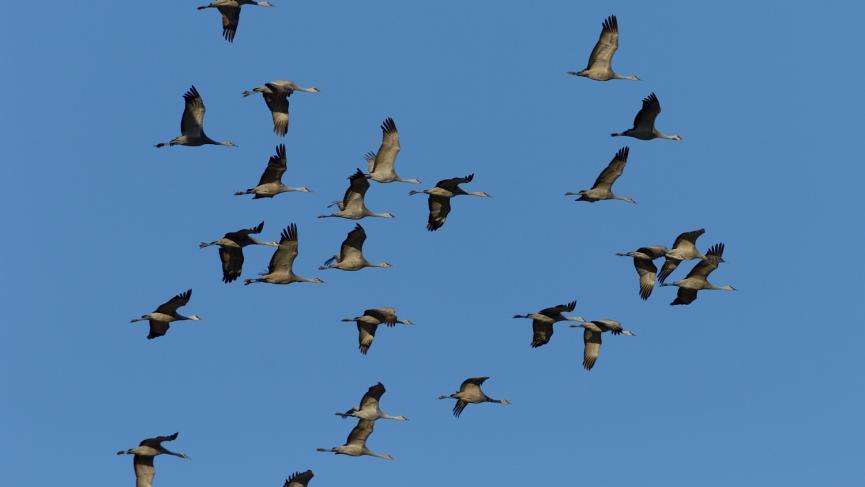 Now imagine you were here to see it all.
Visit the Northern & Arctic Region and experience the ice bears of Bear Cave Mountain that attract photographers from all over the world. Witness some of the largest animal migrations in the world, including the great Porcupine Caribou herd. Or look to the skies as hundreds of thousands of Sandhill Cranes fly over Faro each May. Whenever you come and wherever you go, it's all good.