Activities
An ancient landscape just minutes from downtown
The Yukon isn't known for its heat, but that's what created one of the most beautiful sites in Whitehorse – Miles Canyon. Almost nine million years ago, a rush of basaltic lava spread over a pre-glacial landscape a few kilometres from what is now downtown Whitehorse. A ribbon of fast-moving turquoise water runs between the cliffs that remain.  
1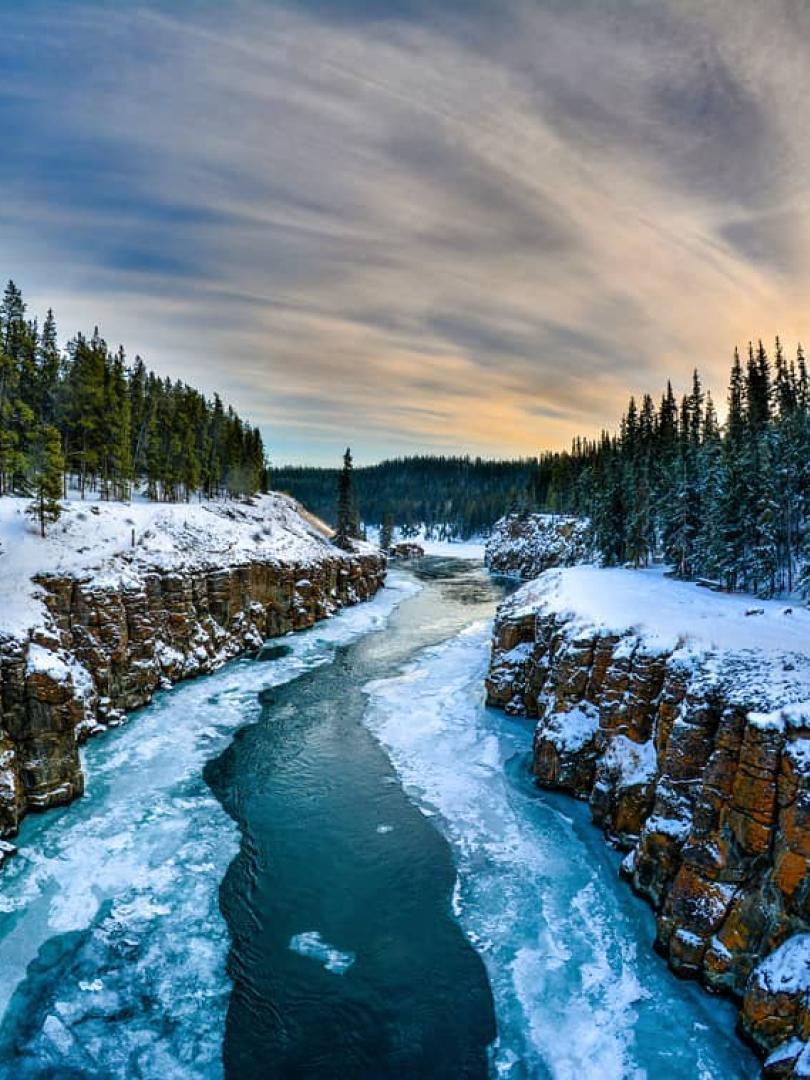 Miles Canyon was named, in 1883, for an American military general, but it's had many names over the years. First Nations used nearby Canyon City as a fishing camp, and referred to the area as Kwanlin, meaning "running water through canyon." Gold Rush prospectors called it the Grand Canyon, and used it as the main thoroughfare when travelling North during the Gold Rush.
At that time, waterway traffic was so heavy that the Northwest Mounted Police established an upriver outpost at Canyon City to check boats and ensure their safety travelling through. What couldn't be carried over water was transported through the woods via tramway.
2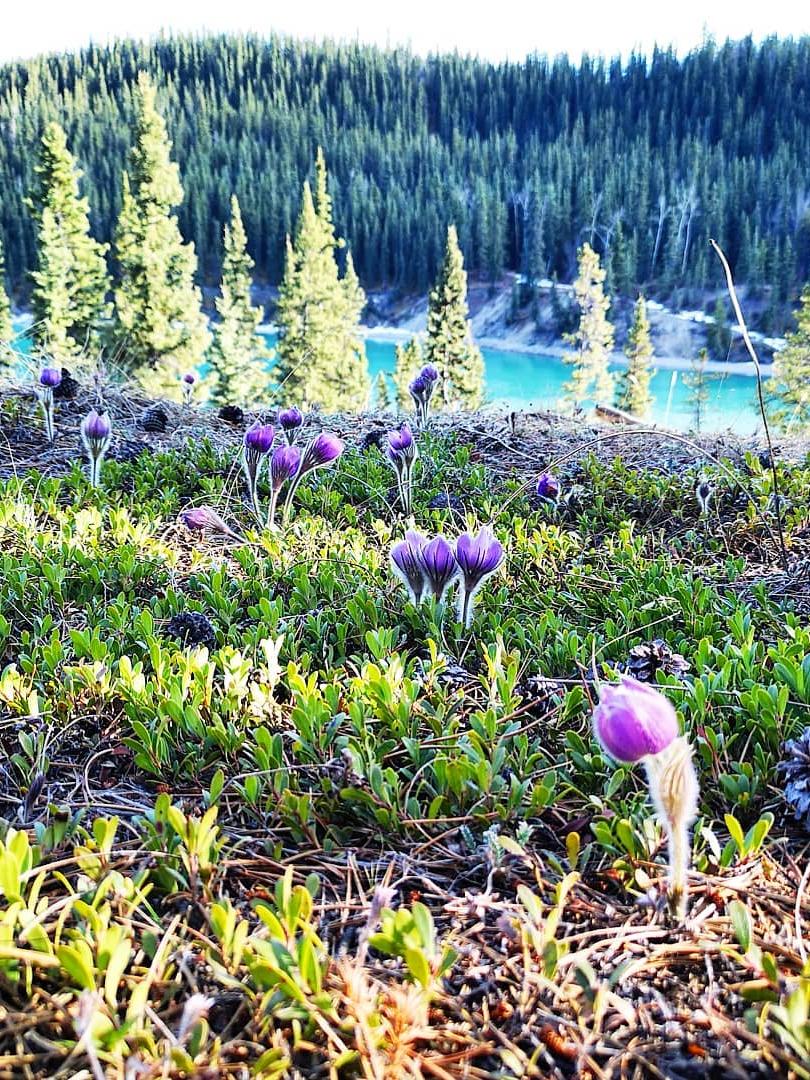 Today, Miles Canyon is much easier to access. Visitors can get there on foot, or by car. If you want to make a day of it, you can start in Whitehorse and walk the Millennium Trail to the fish ladder, where a well-worn path follows the Yukon River to the Canyon. 
If you don't have time for the 15-kilometre loop, there are two options. About seven kilometres out of town, a side road off the Alaska Highway winds through thick spruce to a small parking lot located a few metres from the Canyon and its 85-foot suspension bridge. In winter, this road is closed, but the north side of the river offers year-round access via Chadburn Lake Road.
3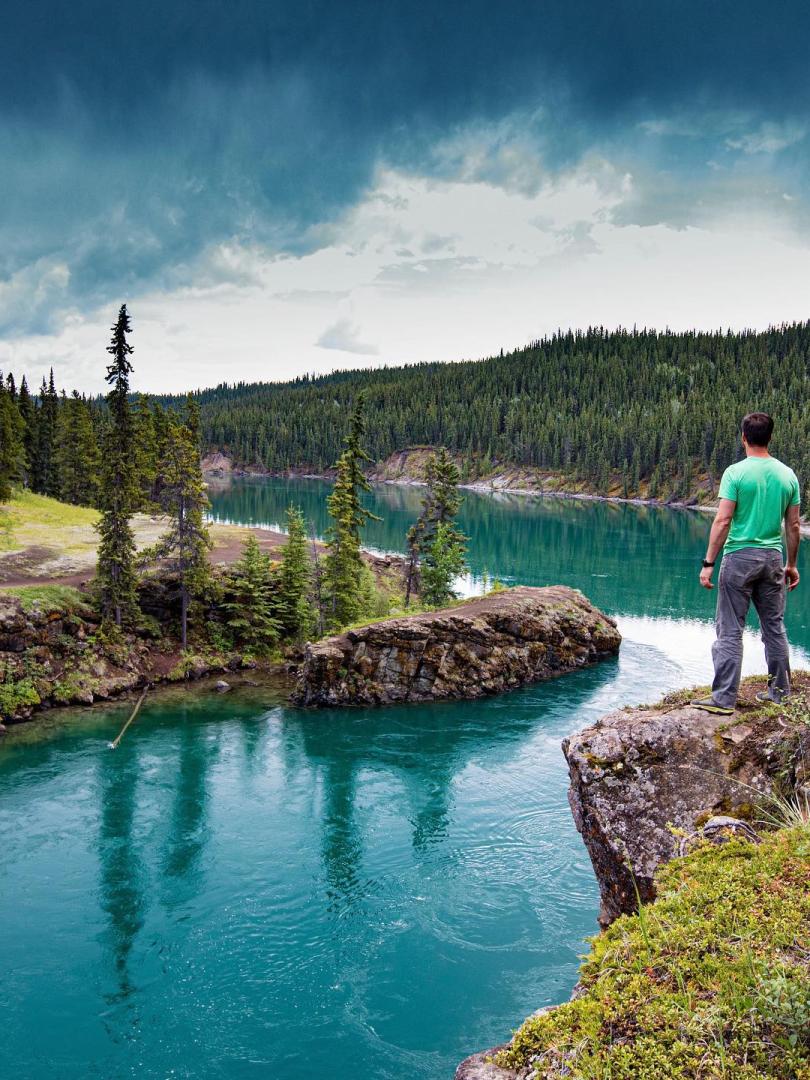 You can hike the extensive trail network on your own (don't forget bear spray), or check in with the Yukon Conservation Society, which leads interpretive hikes during the summer months. If you're looking for something a little more artsy, Created at the Canyon takes place near the suspension bridge each summer. This interactive event features a half dozen artists who work onsite over the course of a weekend to create original art and music inspired by their natural surroundings. Visitors are free to watch and ask questions.