Experience providers
Yukon Beringia Interpretive Centre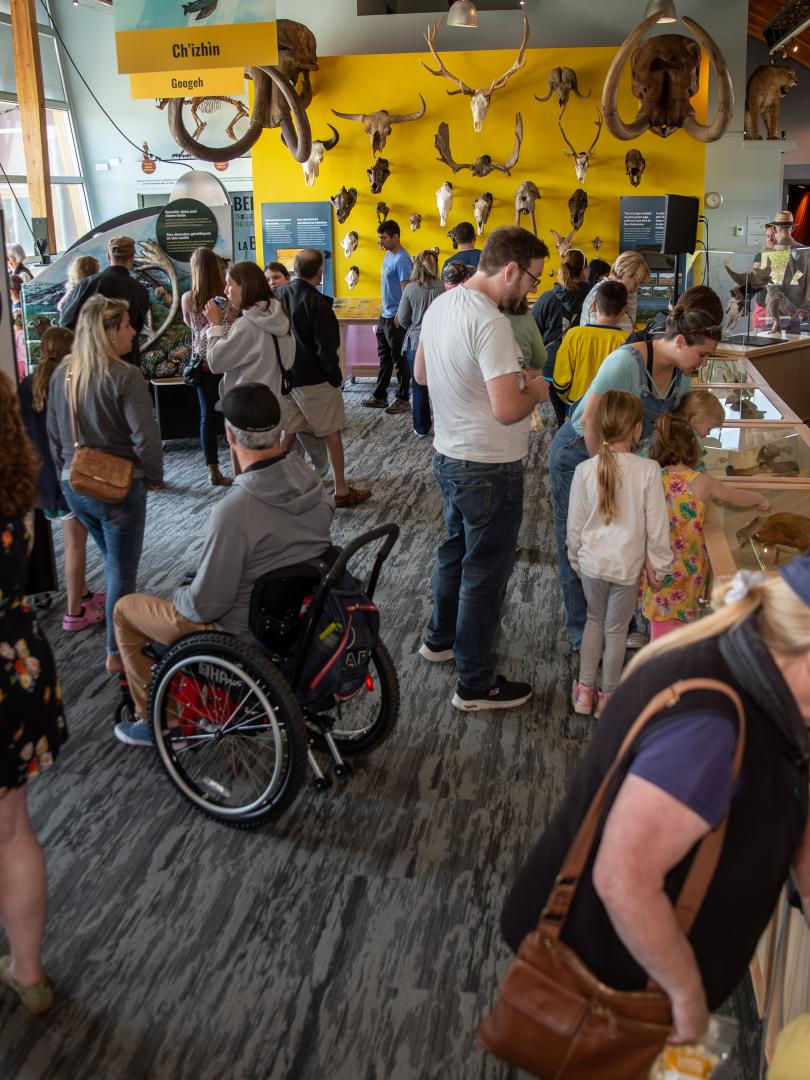 Yukon Beringia Interpretive Centre
Address
Km 1423 Alaska Highway
Whitehorse YT Y1A 2C6
Canada
Opening hours
Summer 2023 Hours
Open Tuesday through Saturday
10 am to 5 pm
Website
Explore the treasures of the vanished world of ice age giants and the stories of the first people in North America at the Yukon Beringia Interpretive Centre.

The Klondike Gold Rush brought many a miner and fortune-seeker to the Yukon. Not long after the first miners arrived, stories of giant beasts unearthed during the quest for gold began to spread. To this day, with the help of local miners and First Nations, more treasures of the Yukon's distant past are being recovered every year. These remains and artifacts tell a story of a world quite unlike the Yukon you see today.
Here at the Centre, we provide our visitors with a look back into the amazing and often bizarre world of ice age Yukon. You'll learn about ice ages, extinct animals, and First Nations legends - all contributing to a better understanding of the long lost sub-continent of Beringia.
Murals and dioramas depict Beringia's landscapes, floras and faunas. The Centre also features films, original works of art, and exhibits of discovered remains from throughout the Yukon.
The Centre is located in Whitehorse, Yukon.
Seasons
TripAdvisor Traveler Rating
359 reviews
Excellent

62%

Very Good

30%

Average

6%

Poor

1%

Terrible

1%