Activities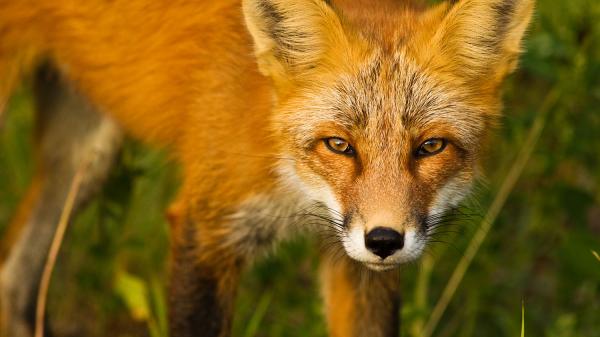 Wild residents
The Yukon Wildlife Preserve is an outstanding opportunity to discover some of the most majestic mammals on the continent. About a half-hour drive from downtown Whitehorse, the property is home to several northern species like massive wood bison, the largest mammal in North America. See muskoxen, elk, caribou, thinhorn sheep, moose and mountain goats, along with smaller mammals like Arctic foxes and Canada lynx. With over 700 acres on the preserve, the animals go about their day in their various natural habitats. Climb on board a bus for the five-kilometre loop around the preserve, or take the self-guided walking tour. Whatever option you choose, it's amazing wildlife viewing—guaranteed.
Back in town, it's almost certain you'll spot ravens, the official bird of the Yukon and a significant character in Yukon First Nation cultures - Crow is featured prominently in traditional storytelling, including the legend of the creation of the world. The largest of the crow family, ravens are intelligent, curious, often chatty and full of personality. While the raven is one of the most commonly seen birds, birdwatchers have recorded well over 250 species in the diverse habitats within the Whitehorse area.
From feathers to fins—for a unique fish-viewing opportunity, visit the Whitehorse Rapids Fishladder, the longest wooden fishladder in the world. If your timing is right, you might see Arctic grayling, whitefish or lake trout through the large viewing windows. During the salmon migration, Chinook salmon gather in the waters below the hydro dam and then swim up through the fish ladder. Exhibits explain the migration process and the conservation work done at the nearby hatchery.
For a great view of the dam, take the Rotary Centennial Footbridge across the Yukon River. The bridge is part of the Millennium Trail leading along the river and through treed portions where you may spot a fox or coyote. The odds increase as you set off exploring in any direction away from the city centre. With over 700 kilometres of trails near town, it's easy to hike or mountain bike out into nature—the best place to see wildlife in their natural environment.
Stop by the Visitor Information Centre for details on local trails, wildlife viewing tours, and tips on the best way to see and photograph the four-legged residents of the Whitehorse area.