Experience providers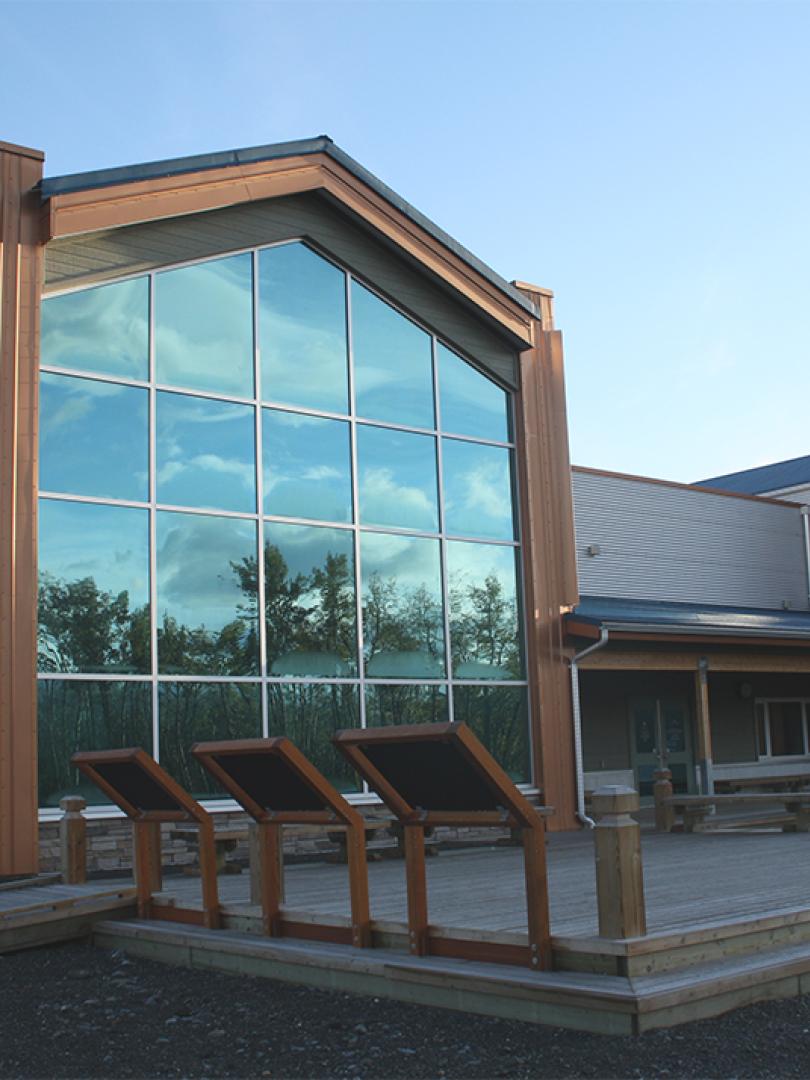 Opening hours
Mid May to September 30th 
Daily 8:30am – 6:00pm
Winter hours by appointment only: 867-634-3300
Website
The Da Kų Culture Centre is an innovative cultural facility located in Dakwäkäda (Haines Junction) in the southern part of Canada's Yukon Territory. Da Kų (Our House) celebrates the culture and traditions of the Champagne and Aishihik First Nations (CAFN) Dän (people).

Welcome to Da Kų (Our House). Da Kų Cultural Centre celebrates the vibrant language, culture and traditions of Champagne and Aishihik First Nations people, and offers guided tours, campfire talks, traditional artwork, artefacts, and more. Learn about:  dän - our people, dän kéyi - our land, dän ke - our ways, and Dàkwanjè (Southern Tutchone) – our language. We are proud to share our story with you.
Enter into a grove of forest fire-killed trees. Explore our lands in the map room depicting traditional trails, villages, and special places. View the intricate beadwork of CAFN people. Watch artists at work indoors and out. And visit our retail store for locally made First Nations arts and crafts. During the off season Da Kų offers winter programs through the winter months, keep an eye out for the next one! 
TripAdvisor Traveler Rating
86 reviews
Excellent

73%

Very Good

20%

Average

6%

Poor

1%

Terrible

0%