Activities
Festivals & Events in Kluane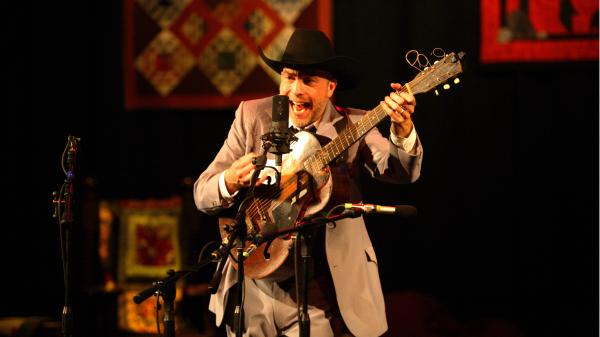 Mountains, music and more
Haines Junction is a small community sitting beneath the majestic Saint Elias Mountain. While there are gatherings all year long, the village hosts a few stand-out events.
The Kluane Mountain Bluegrass Festival takes place each June and presents the best bluegrass bands from around North America. A favourite of Yukoners, the festival also draws vacationers in the territory and fans from southeast Alaska. It's a weekend full of concerts, performer workshops, a crowd-pleasing Sunday gospel show and lots of dancing under the midnight sun.
June also includes the incredibly popular Kluane Chilkat International Bike relay. Teams and solo racers cycle from Haines Junction to Haines, Alaska. Sign up for this impressive ride and enjoy the unforgettable scenery as you follow the highway alongside the Kluane National Park and Reserve and over the Chilkat Pass. The 283.3-kilometre ride is followed by a banquet, party and awards ceremony at the Southeast Alaska State Fairgrounds.
Haines Junction summer events also include National Indigenous Peoples Day at the Da Kų Cultural Centre and Canada Day celebrations at the St. Elias Convention Centre.
Winter brings some very northern events like the 100-mile Silver Sled dogsled race that goes round trip from Haines Junction to the historic ghost town of Silver City on Kluane Lake. The Alcan 200 Snowmobile Race runs in the other direction, from the Alaska border to Dezadeash Lake and back. Some of the other events on this small-but-busy community's calendar include hockey tournaments and curling bonspiels, and during the summer, the weekly live music and salmon bake at the local bakery.