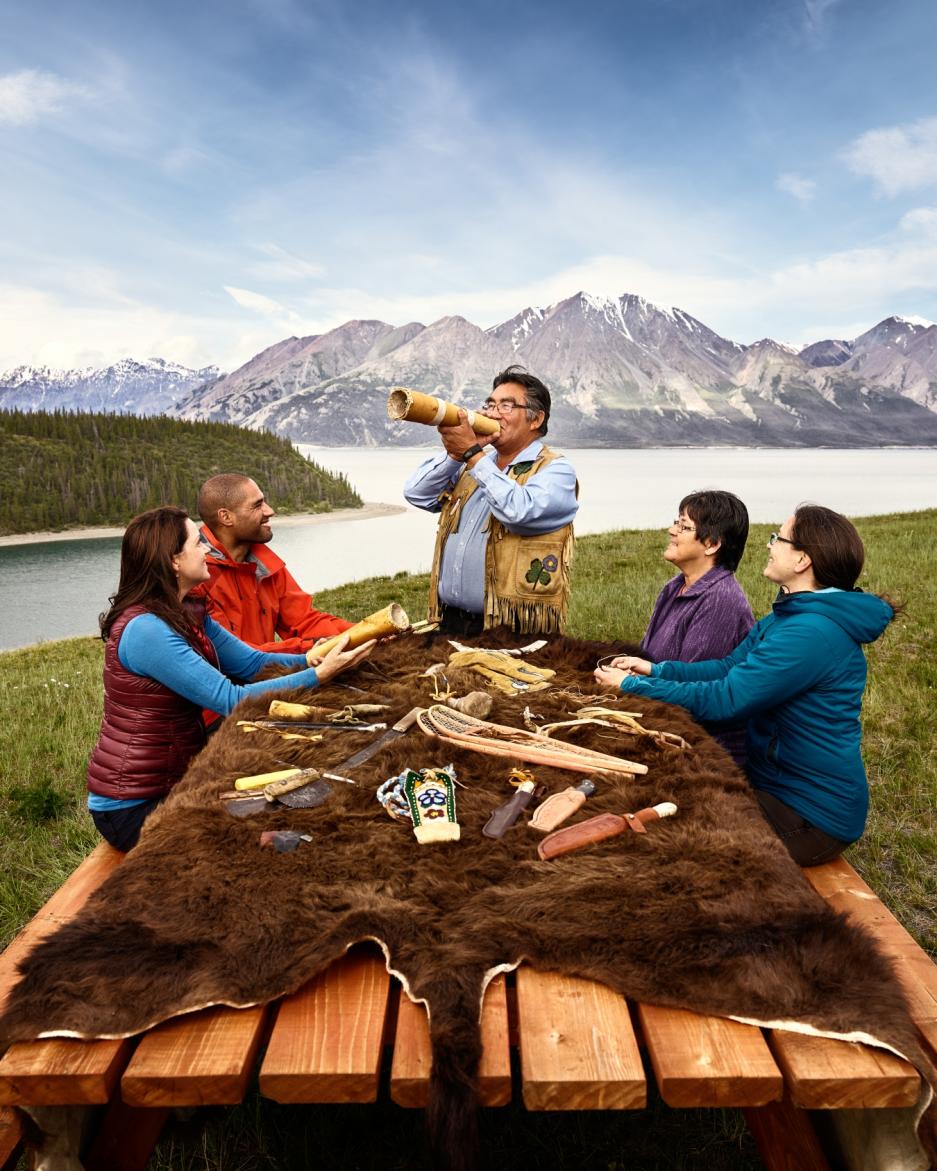 Deep roots, deep lake
Burwash Landing sits with beautiful Kluane Lake on one side, and the treasured Kluane National Park and Reserve on the other.
For centuries, the First Nations people of the area used this prime spot on the bountiful lake as a summer camp. A trading post sprang up at the site in the early 1900s, and decades later the Alaska Highway was built through Burwash Landing.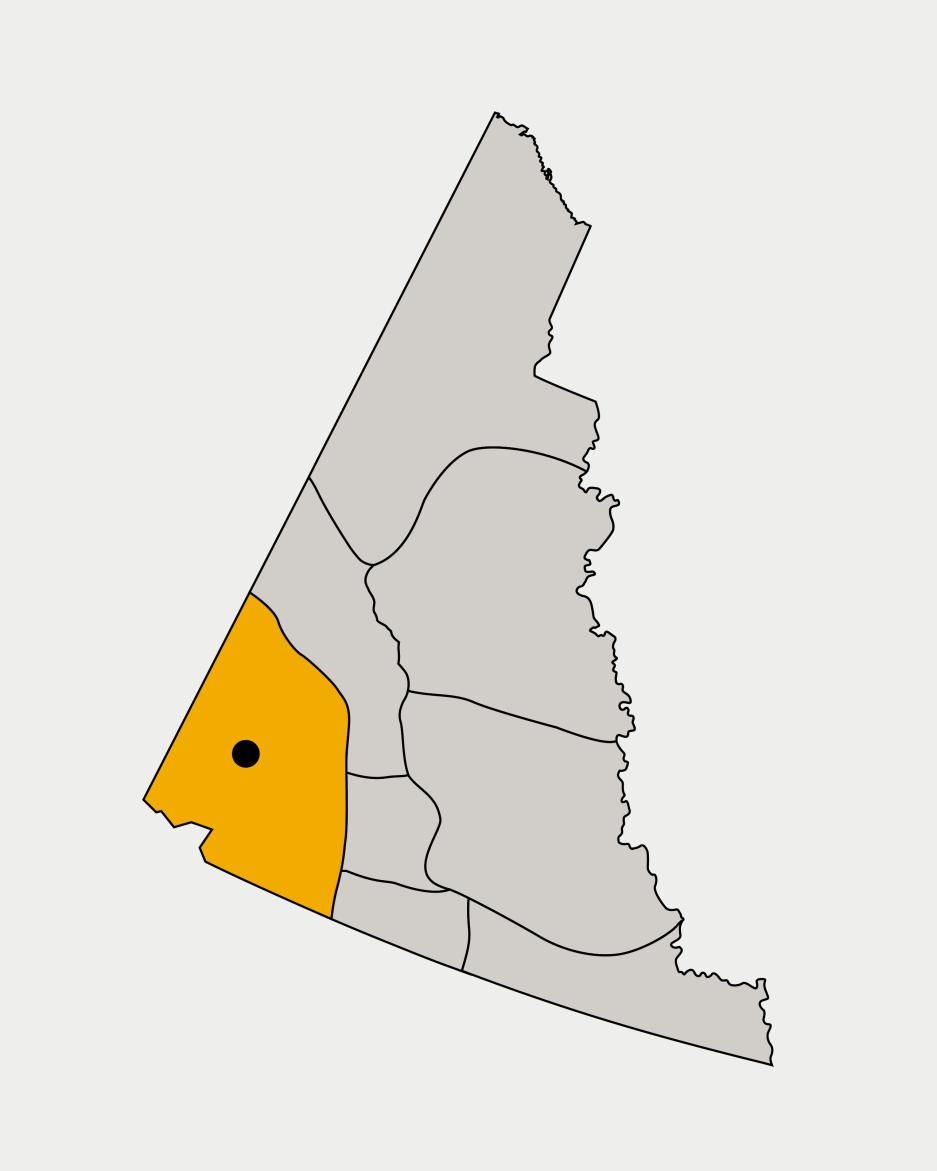 History and culture
The Yukon has been inhabited for centuries, holding some of the earliest evidence of the presence of humans in North America. Today, 11 of the 14 Yukon First Nations have signed their Self-Government agreements. They are responsible for their own resource management, economic and social programs, combining traditional activities on the land with entrepreneurial and administrative skills in businesses, government and tourism.
Visitors are extended a warm welcome to the local First Nations cultural centres and festivals across the Yukon. Learn about the history and culture of the 14 Yukon First Nations before you go. 
Things to know about Burwash Landing
The Kluane Museum of History displays over 70 examples of native Yukon animals, birds and fish.
Kluane Lake has at least six species of fish and is a favourite of both local and visiting anglers.
A portion of the Kluane Wildlife Sanctuary sits between Burwash Landing and the Kluane National Park Reserve. In its entirety, the sanctuary is 22,000 km2.