Activities
Iconic Drives: Klondike Kluane Loop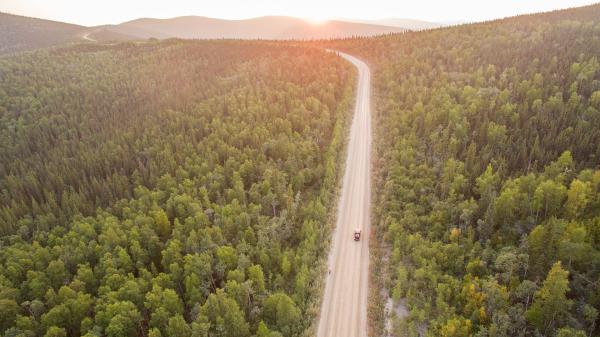 Beautiful in both directions
The Klondike, Top of the World and Alaska Highways are all part of this trip-of-a-lifetime drive. Visit Whitehorse, Dawson City, small-town Alaska and the spectacular Kluane National Park and Reserve.
Dive into compelling First Nations history at cultural centres in the communities along the way. Museums and interpretive centres hold fascinating artifacts, fossils and exhibits. Visit gift shops and galleries to discover local artwork, food products and one-of-a-kind mementos. The cities, towns and villages on this route offer everything from live entertainment and fine dining to homemade meals at quaint little stops.
Feel like some fresh fish? Drop a line in the water at beautiful Kluane Lake, where your odds are great and the scenery is even greater. Speaking of views, enjoy the incredible panoramas as the Top of the World Highway leads you along the spine of an amazing mountain range.
Short side trips take you to visit Tombstone Territorial Park Interpretive Centre and to paddle Kathleen Lake in Kluane National Park and Reserve. Or stick to the loop, where you'll find that whatever direction you drive in, there are countless spots to pull over and enjoy the view.