Regions:

Klondike, Kluane, Southern Lakes

Communities:

Dawson City, Carcross
Explore the Book
On an ordinary afternoon drive from Whitehorse to Carcross, author Marcelle Dubé spotted a lone high-top shoe discarded by the roadside. This turned out to be the spark for a story that would become a multi-novel detective series. And while the books are not set in the Yukon, they were definitely inspired by it. So let's dig a bit deeper to discover the Yukon gems that helped shape the creative world of a northern writer.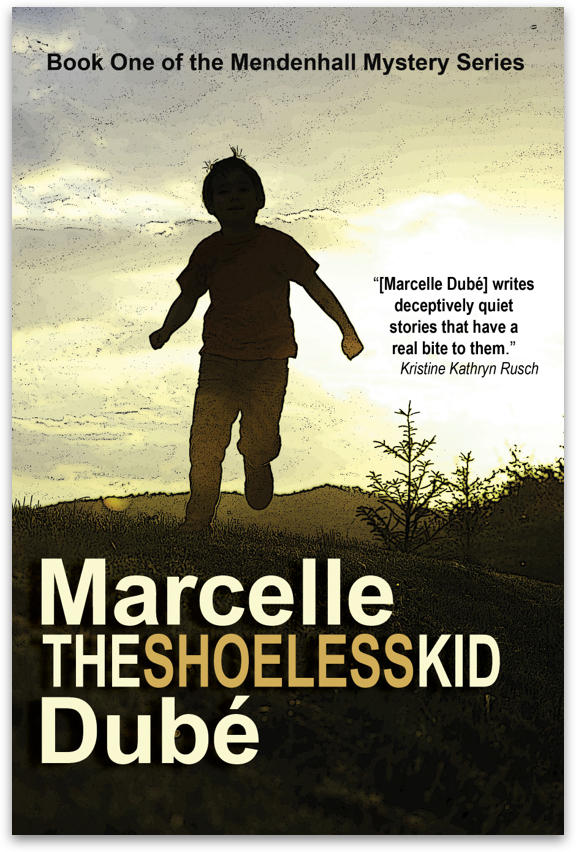 Highlights
Meet the Author
For this month's book club pick, we're diving deep into a mystery by Marcelle Dubé, which was inspired by a single shoe she spotted on the South Klondike Highway.
Rediscover Your Calling
When you need time to reboot, reflect and find your eureka moment, the Yukon will surely provide. One of Marcelle's favourite spots for literary inspiration is the Midnight Dome in Dawson City. With its panoramic views, and dream-like sunsets you can't help but feel invigorated.

Beautifully secluded below the Dome, Dawson (as the locals call it) is the perfect place to hone your craft. It's a creative hub with writers' residences at the Pierre Berton house and lively festivals throughout the summer months. Learn from the greats and visit the homes of literary icons Jack London and Robert Service while you take the time to embrace small-town life. After all, this is your chance to blend in with true Yukoners. These hardy Dawsonites are known to be strong, fierce, capable and smart—just like Kate, our story's lead detective. Her story may be told in Manitoba but she was 'born' in the Yukon.

Life on the Road
Whether you're a detective searching for clues, living your best van life, or on a once-in-a-lifetime vacation, the Yukon was made for road trips.
One of Marcelle's favourite drives is along the South Klondike Highway where "the shoe" was first discovered. Along this popular driving route, there are plenty of scenic sights to keep your imagination running wild. From the mesmerizing green of Emerald Lake, the quirky and historic town of Carcross, and the startling blue waters of Bennett Lake, exploring this area is an escapist's dream.
While keeping your eyes peeled for roadside wildlife, be prepared for smaller discoveries to send you off in delightfully unexpected directions. And cross your fingers you don't spot a shoe.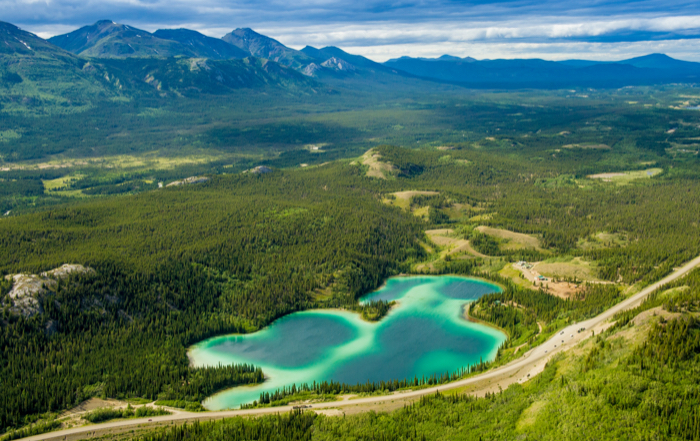 Find Your Secret Hideaway
Like a true detective trying to solve a cold case, it's worth keeping your plans flexible and talking to the locals. In The Shoeless Kid, Mendenhall is a small rural Canadian town where Kate finds herself battling a police force stuck in their ways.
In reality, Mendenhall is a small, isolated Yukon hamlet with a stream that leads to the wildly beautiful Kusawa Lake. To get there, travel off the Alaska Highway on Kusawa Lake Road to a launch site for hiking, boating and canoeing along the Takhini River. There you'll also find a relaxing campsite where you can escape the travellers' hustle for a while.
For those looking to explore other roads less travelled, accessible wilderness is never far away in the Yukon. With a little investigating, you can find your own dirt tracks, campgrounds, and inspiring river streams.

Discussion Questions
Our author, Marcelle Dubé, lived in the Yukon for 35 years and has written many books inspired by her experiences and characters she has met along the way. Do you have what it takes to be a detective and solve a cold case with nothing more than a shoe?
The smallest of moments can change the course of time. Can you think of a personal moment where you made a discovery or a decision that made a lasting impact?
Put yourself in the shoes of Kate, our lead detective, when the story doesn't quite add up, are you the type to stick to the evidence or follow your gut?
Kate moves to a small town and has to take charge of a police force who are resistant to change. She wins them over with her tenacious attitude. Can you think of a time you have had to battle the status quo to do what's right?