Activities
Arts - North Yukon Region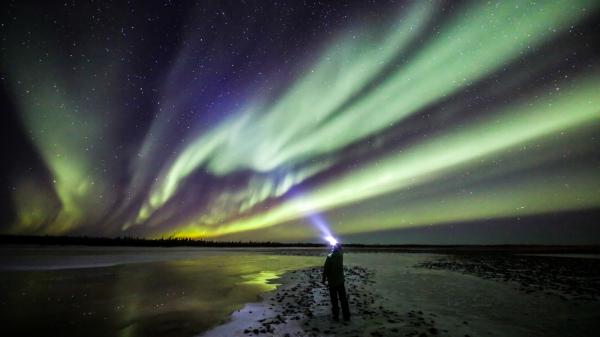 A place of time-honoured artistic traditions
Yukon's most northern community, Old Crow is home to the Vuntut Gwitchin First Nation, a self-governing nation known for a close connection to the land and strong cultural preservation in addition to being active in the modern economy. Though remote, people, ideas and goods travel in and out regularly. It is a place of time-honoured artistic traditions, as well as new art forms such as painting and photography.
Travellers can find locally made artisanal works by contacting the John Tizya Centre or the artists directly and, on a lucky day, might sample dry meat (dried caribou meat). Grandmothers, mothers and aunties teach younger generations the intricacies of beading and sewing, passing down traditional colour combinations and patterns, like the Old Crow Rose. Beadwork patterns also evolve as artists personalize their work on vests, boots, slippers and gloves. Baby belts — traditional garments for carrying infants — feature intricate floral patterns and tassels, obvious statements of commitment and love.
Most sewn goods are made from caribou or moose skin, and trimmed with wild-trapped rabbit, marten or beaver fur. Caribou antler appears in an amazing number of forms, from hair clips and buttons to sculptures made from an entire antler, their natural curves outlining scenes of dog-sled teams, howling wolves or ravens.
And if you're in need of some souvenir inspiration, browse through listings of over 120 featured artists.