Activities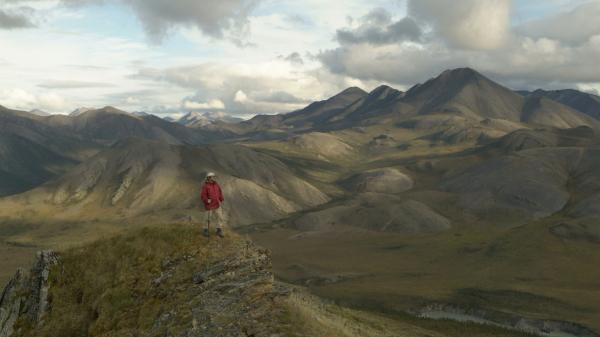 A true wilderness adventure
In the summer, Ivvavik National Park truly becomes alive beneath the midnight sun. Wildflowers, grass and shrubs fill the landscape with colour. Migratory and resident birds busily build their nests. Timber wolves, red foxes, Alaskan moose and wolverines roam the land. The Porcupine Caribou Herd migrates to the calving grounds on the coast of the Beaufort Sea.
The Indigenous people of this region have been deeply connected to these caribou for thousands of years. Visitors can experience this area with an Inuvialuit cultural host, learn about their way of life and hear stories as they tour significant sites. Other opportunities include joining research expeditions as they carry out their fascinating field work.
One of the most popular ways to experience Ivvavik National Park is rafting the thrilling Firth River through the park all the way to the Beaufort Sea. Tour operators take paddlers for a river adventure with opportunities to explore the surrounding landscape. This trip of a lifetime offers spectacular scenery, wildlife viewing and the chance to capture some of the most amazing photos you'll ever see.
There are no roads into Ivvavik National Park. A charter airplane or helicopter is the most common way for visitors to gain access into the park, which comes with the bonus of seeing this wild place from the air.