Activities
Tombstone Territorial Park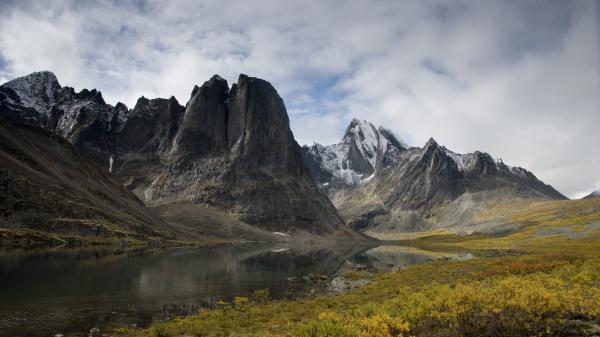 These Tombstones will make you feel alive
Despite its foreboding name, Tombstone Territorial Park is teeming with life. Colourful lichen, shrubs and wildflowers paint the landscape, while countless birds and mammals migrate through or live year round.
A beauty in the summer, Tombstone Territorial Park is arguably even more spectacular in the fall. Autumn arrives early this close to the Arctic Circle, and most years the kaleidoscope of fall colours begins to appear by late August. Vivid yellows, oranges and reds spread across the valleys and hills, painting one of the Yukon's most picture-perfect scenes.
The rough, unpaved Dempster Highway is the only road that provides access to Tombstone Territorial Park, and seems a fitting gateway to such a wild, untouched place. You won't find any fancy coffee shop drive-thrus here; instead, travellers get served extra-large landscapes and incredible scenery right from the road.
Pull in at the Tombstone Interpretive Centre to browse informative displays, join a walking tour, or get updates on trail conditions and wildlife sightings. Trails into the park start right at the Centre, which is open spring through fall. Hike in to see alpine lakes and amazing views from the impressive rocky ridges. Or treat yourself to a flightseeing tour for a truly breathtaking experience. However you'd like to explore this pristine land, planning pays off. With helpful details on various hiking trails, the campsite, backcountry camping and more, the Yukon Government's Tombstone Territorial Park page is an ideal place to start.