Experience packages
Day tour to Historic Fort Selkirk from Minto Landing Yukon
from $275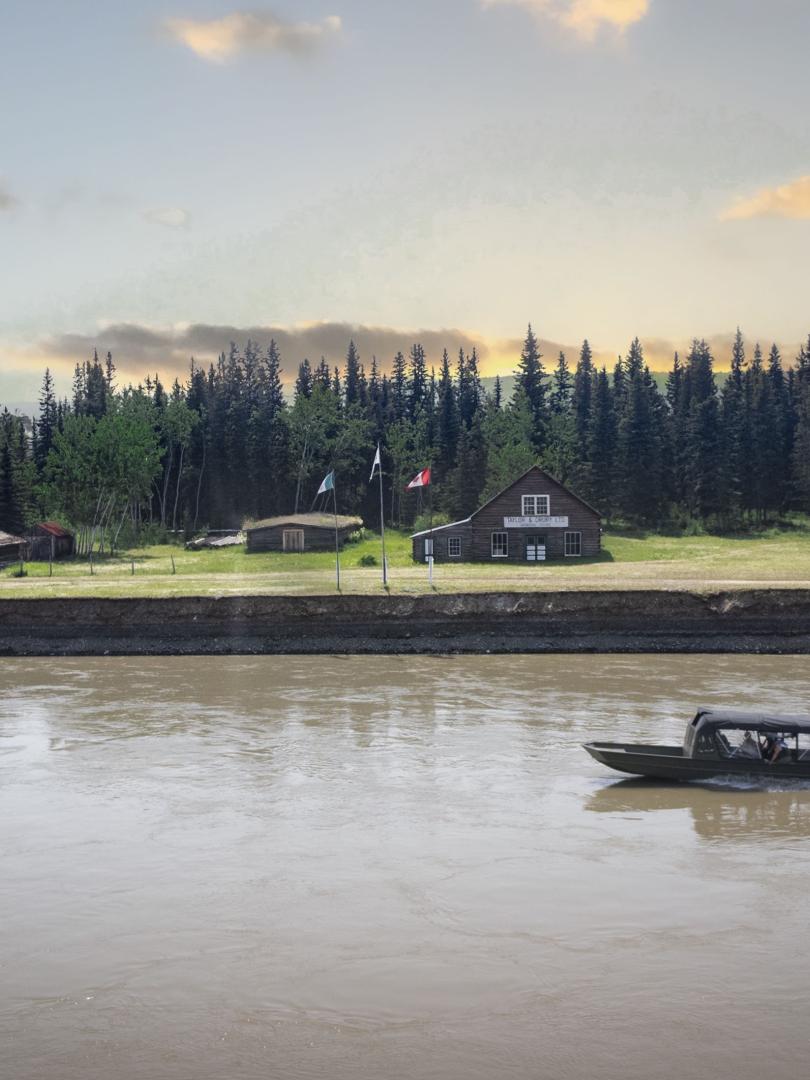 Day tour to Historic Fort Selkirk from Minto Landing Yukon
from $275
Tutchone Tours is owned and operated by Teri-Lee Isaac, a Selkirk First Nation citizen from Pelly Crossing, she and her partner William operate the riverboat tour to historic Ft. Selkirk. Teri-Lee has a wealth of knowledge of her region to share with you. Recognizing a gap in local tourism services, Teri-Lee started Tutchone Tours, an Indigenous owned business that offers expert led guided boat tours to Fort Selkirk. She and her partner, William Smith, operate these tours always considering safety as a number one priority. The river boat tours depart from Minto Landing and offer a day trip to Fort Selkirk, return.

TOUR DESCRIPTION
Our five hour day tour from Minto Landing to historic Fort Selkirk by a canopy covered river boat offers a unique opportunity to learn about the rich culture of the Hucha Hudan (Northern Tutchone) Indigenous people and hear stories about the establishment of the site as a Hudson Bay Company trading post in 1848. On the one-hour long river boat ride to Fort Selkirk, you may see a variety of wildlife along the banks of the Yukon River, and upon reaching the location, you will be expertly guided through the restored buildings of Fort Selkirk learning about the history of this important fur trading site. It will be a relaxing, informative, and culturally enriching adventure that you will not forget. 
Book now
Book this package with
Tutchone Tours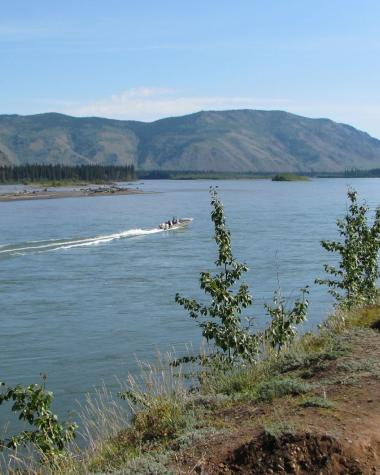 Driving North, halfway to Dawson City, you can come off the highway at Minto Landing to head off onto the...
View Operator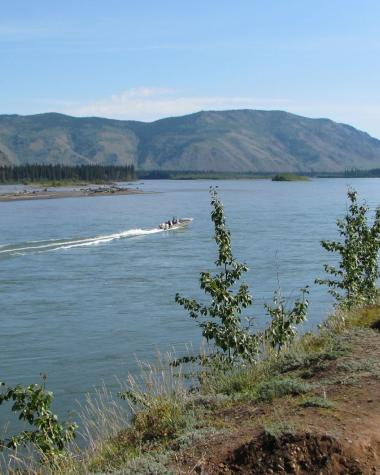 Our other packages