Activities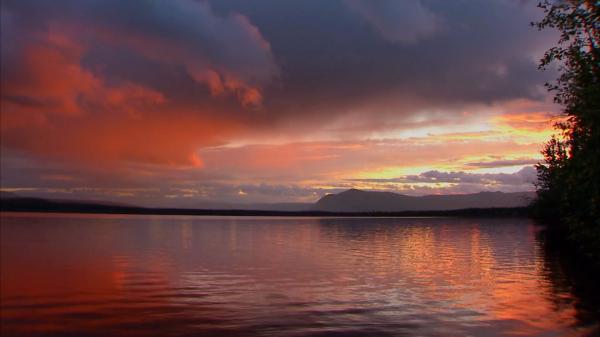 Shine bright under the midnight sun
You don't need to visit one specific location to see this natural wonder—enjoy extended daylight hours wherever you are in the territory, all summer long.
There are endless ways to enjoy this abundance of energizing daylight. Stroll the boardwalks of Dawson City, or step onto the magnificent icefields of Kluane National Park and Reserve. Kick up your heels at a music festival, or fall into the ancient rhythm of a cultural celebration. There are countless places to hike and exciting trails to bike. Lakes and rivers wait for you to paddle, fish and swim in. Enjoy local beer and food out on a restaurant patio, or have a picnic on a mountaintop. Sit in awe as you watch wildlife roam across tundra bathed in a golden glow.
The farther north you travel, the longer the days. Above the Arctic Circle, the Yukon's midnight sun doesn't set for weeks. However and wherever you spend your time here, you're sure to enjoy extra-long summer days and a big serving of amazing sunshine. The locals—two-legged and four-legged—thrive on all that extra vitamin D, and you will too. Come get your fill.