Regions:

Klondike, Kluane, Northern & Arctic Yukon

Communities:

Dawson City, Beaver Creek
Explore the Book
Published in 1903, this short adventure novel is set in the Yukon just a few years prior during the 1890s Klondike Gold Rush. Back then, strong sled dogs were in high demand. After all, it's not like they had buses up there. The story opens on a ranch in California where Buck is stolen and sold into service as a sled dog. And it only gets wilder from there.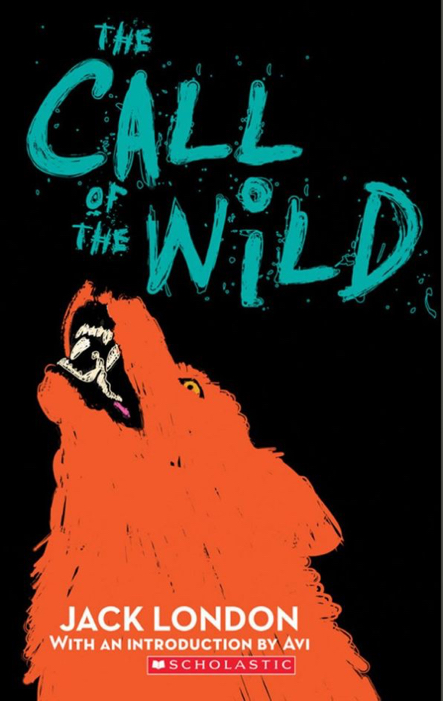 Highlights
Written in Dawson City
While Jack London didn't strike it rich during his time in the Yukon, he did strike the motherlode in terms of stories. Living in Dawson City meant that he was meeting and speaking with prospectors from all over the territory. And sure, it may look quaint now, but back then, this city of 1300 had swollen to 30,000 inhabitants, each looking for their share in the spoils of the Gold Rush. Even Buck noted the gridlock in this fledgling city, "All day [dogs] swung up and down the main street in long teams, and in the night their jingling bells still went by. They hauled cabin logs and firewood, freighted up to the mines, and did all manner of work that horses did in the Santa Clara Valley."
Its dirt streets and clapboard buildings were once protected by any means necessary. Now, many are maintained by Parks Canada. Jack London's cabin is still around, too. And if you stop by, tell the folks at the Klondike Visitors Centre we said, "Hi."
Chilkoot Pass
Buck's first introduction to the harsh reality of Klondike life occurs here on the Chilkoot Pass, a high mountain pass that straddles the Boundary Ranges of the Coast Mountains.
This epic terrain connects the miners' landing site at Dyea, Alaska to the Yukon River. And for a dog that was used to living the pampered life in California, this must have come as quite a shock.
The Chilkoot trail rose 275 metres to the base of the Chilkoot Pass to an area called the Scales. This rock-strewn area was used as a staging point, as it was the last place adventurers could have their packs weighed before setting off.

In the winter, workers cut the ice into 1500 steps, which came to be known as the "Golden Stairs." But this wasn't a wide, comfortable staircase. The treads were so narrow that climbers were limited to trudging up the mountain in single file. So there was definitely no cutting in line. You can still hike the Chilkoot Pass today. Though we don't recommend pulling anyone, or anything, behind you.
White River
The White River is one of the main tributaries of the Yukon River, but it also makes an important contribution to the flow of our story—its frigid waters made short work of Charles, Hal, and Mercedes when they went crashing through the spring ice. And on a more happy note, this is also the place where Buck meets John Thornton. Here, they rested, recuperated and bonded in John's camp.
To experience this region for yourself, take the Alaska highway to Beaver Creek. And when the US border is open, you can drive the Top of the World Highway all the way to Dawson City. It's a lot easier than getting there by dog sled. Trust us.
Meet the Locals
As Buck answers the call of the wild, he spends more and more time wandering the forest and having encounters with the wolves. He is even made to fight them before becoming accepted into the pack. Luckily, you don't have to worry about preparing for hand to wolf combat—very few attacks on humans have ever been recorded. They're pretty wary of us and will keep their distance.
Fortunately, even if you can't see them, you'll still be able to hear the call of the wild. Their wolfly chorus can be heard in the evenings when they are most active.

Open House
Life in the Klondike was difficult. But don't take our word for it. In this video, Paul Robitaille from the Klondike Visitors Association takes us on a tour of Jack London's cabin, giving us an up close and personal look at life during the Gold Rush.
Discussion Questions

Whether you're reading this with your family, a group of friends or by yourself, here are some interesting questions to enrich your reading experience. But, word to the wise, if you plan on having a book discussion, make sure someone else is there too. You don't want to end up talking to yourself.
What is the call of the wild? Does it only affect animals?
How did you feel about Buck becoming more and more wild during his time in the Yukon?
Was Buck a "good dog?"
If you were to travel the Chilkoot Trail, what is one survival or luxury item you would take to make the journey easier?
What sort of dog would you be? Could you be part of a dog team?
Is the most recent film adaptation faithful to the original story? If not, how do they differ?