Activities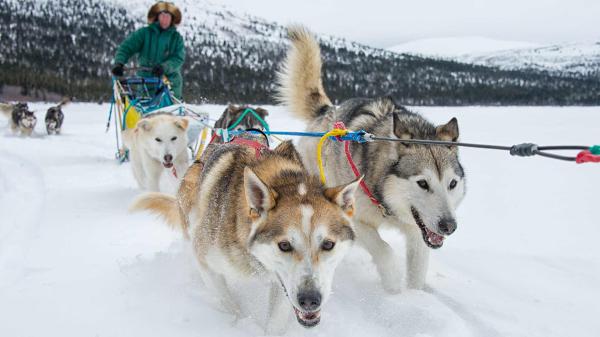 Go dogsledding with a little help from the pros
A classic northern mode of transportation, dogsledding is still hugely popular with Yukon visitors and locals alike. And it's no wonder. What's not to love about an outing that begins with meeting a team of friendly dogs?
"Gee! Haw!" (Go right! Go left!) Get some tips on how to drive the sled yourself, or just sit in the sled and enjoy the ride. And what a ride! Feel the energy, power and grace of the team as you whiz along snowy trails.
Many tour operators are close enough to town that it's easy to fit in a half-day adventure, if that's what your schedule allows. But there are a range of options, including overnight excursions where you'll help care for the dogs, sleep in a remote wilderness camp and watch for the magical northern lights.
Now, when you do finally decide to take the reins, commanding six dogs at the front of a dogsled is no W-A-L-K in the park. You need to know how to communicate with these peppy pups beyond using the words, "sit," "stay" and "shake a paw." For best riding results, follow the tips from these pros for the ride of your life.
 
1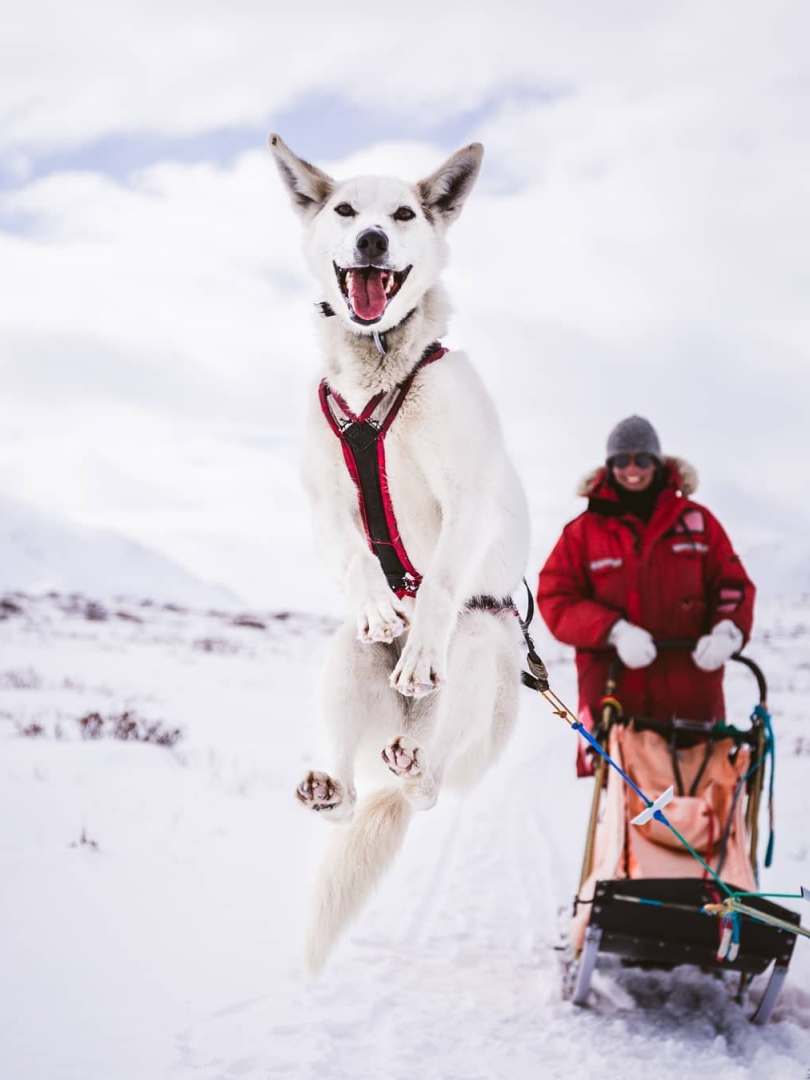 "You want to be a good partner to your dog team. Communication is key, so make sure to tell them "okay" when you are ready to go and "whoa" when you are stopping. Use a cheerful tone when you say "okay" and a calming tone when you say "whoa". Once you are going, you don't need to talk to them all the time. A little encouragement on an uphill can be nice, but they also like to enjoy the peacefulness on the trail. When stopped, make sure you continue to hold the handlebar and have your foot on the brake. The dogs can get excited and try to go again at any time."
– Jeninne at Cathers Wilderness Adventures 
2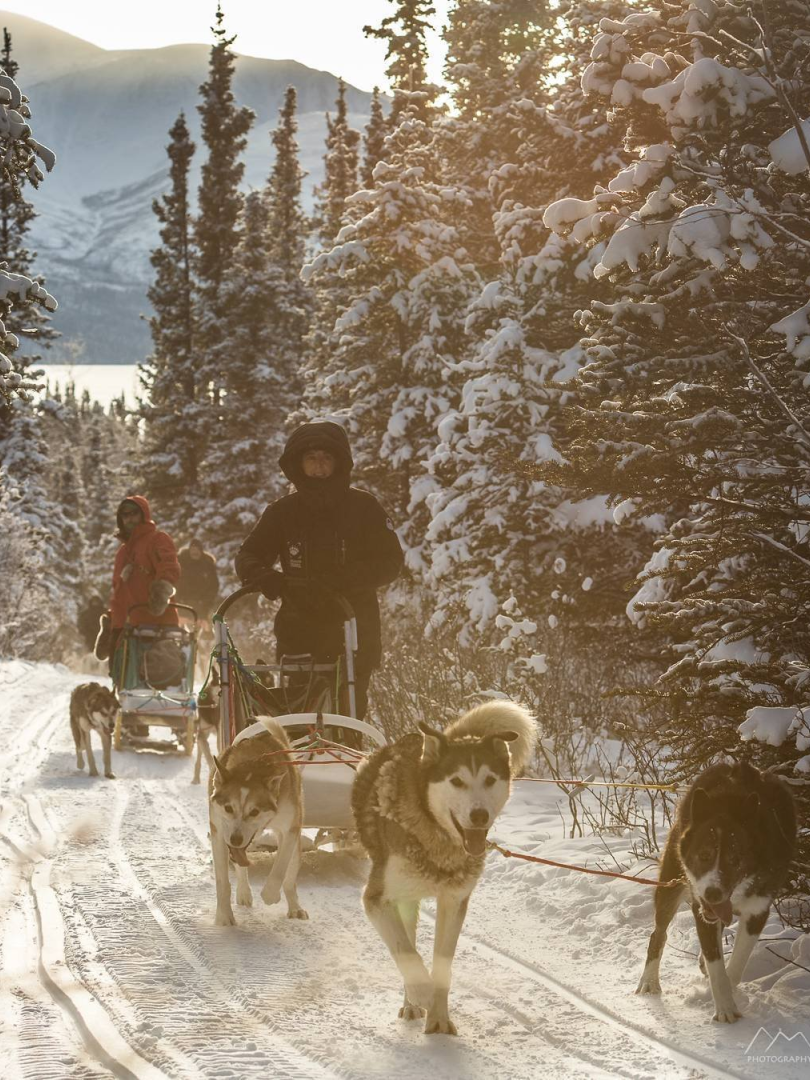 "Find really good quality gloves and mitts and warm boots. When you are warm you will have a fabulous experience. Dress in layers as well, so you can easily take gear off if you are too warm. It's also important to never let go of your sled. This is a golden rule of mushing. These dogs may look small, but they are bred to run and you will be surprised at their strength and stamina. Alaskan huskies are incredible athletes." 
– Michelle Phillips, Tutshi Sled Dog Tours/Tagish Lake Kennel
3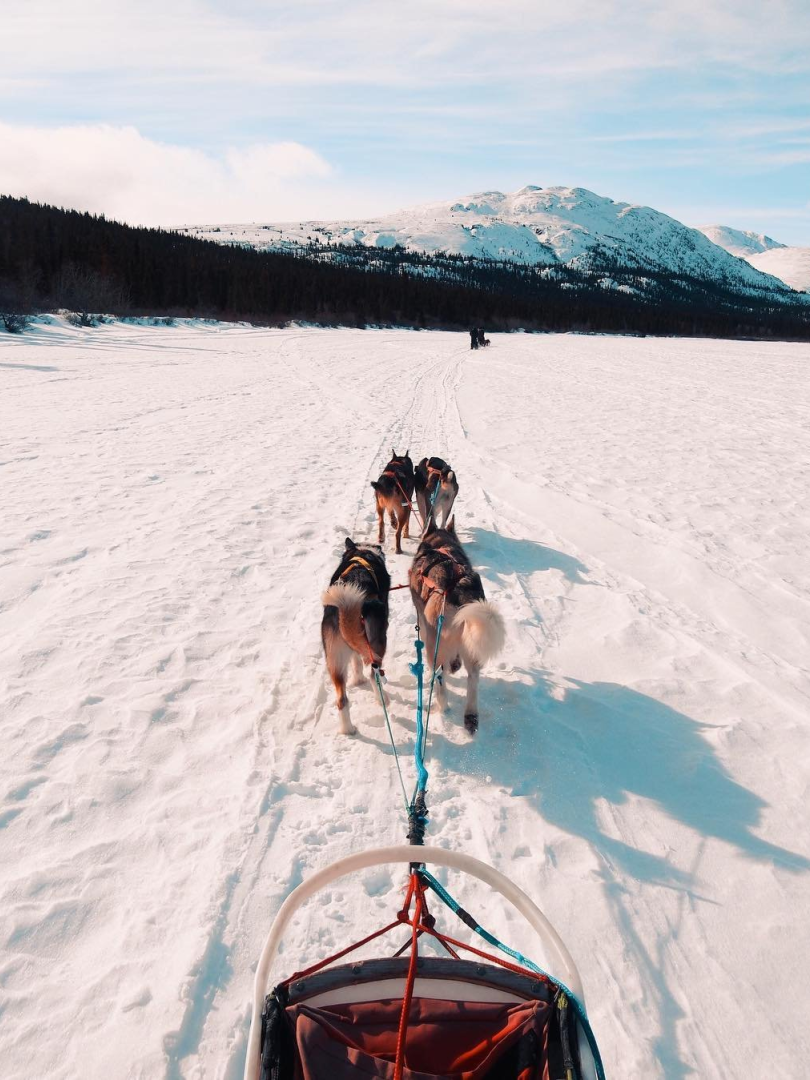 "If you have a good balance you can drive your own team under a guide's supervision. Watch the dogs, keep your hands on the handlebar, always follow your guide's advice and admire the awesome energy of your dog team." 
– Marcelle Fressineau at Alayuk Adventures