Activities
Klondike Gold Rush - Klondike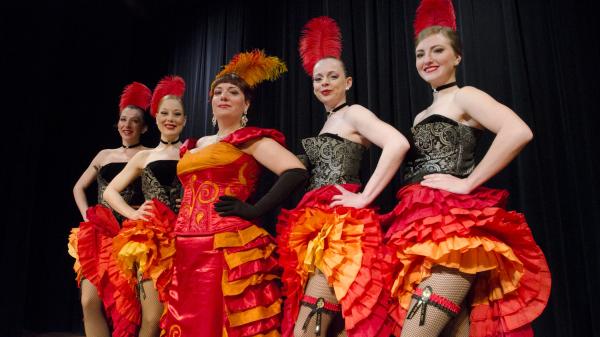 Welcome to the Paris of the North
It's no longer a hungry stampede to the Klondike, but Dawson City still draws travellers looking for adventure, entertainment and a taste of real gold.
Get your kicks during the cancan show at Diamond Tooth Gerties, Canada's oldest gambling hall. If you're lucky, you may even get pulled up on stage to perform one of the dancehall girls' famous routines.
More characters from the gold rush come to life on the steps of the Robert Service Cabin and on stage at the regal Palace Grand Theatre. Klondike legend, Arizona Charlie, built the Palace Grand to be the "prettiest little theatre north of San Francisco," and today the opulent venue is a favourite of both spectator and performers.
Stroll the boardwalk past more fascinating heritage buildings to the Dawson City Museum and explore the region's multi-layered history, including the riveting gold rush era. Along with housing the Yukon's largest historical collection, the museum also offers the chance for visitors to research their genealogy and find any family connections to the Klondike. If discovering a distant gold-rush relative calls for a drink, the historic Red Feather Saloon is happy to oblige. And speaking of drinks, earn your bragging rights by taking on the infamous Sourtoe Cocktail at the nearby Downtown Hotel.
From shows to drinks to shopping for nuggets, downtown Dawson City is enough to keep you busy, but even more exploring waits for those who venture a bit out of town. Visit Bonanza Creek where the discovery of gold started the stampede. Then pan for your own real gold at Free Claim #6.
Bonanza Creek leads to the Klondike River and then on to the mighty Yukon River, where the elegant Klondike Spirit paddlewheeler cruise takes you back to a time before any highways. Staff in period costumes point out landmarks and share stories from the gold rush era. Back on shore, join other tours to National Historic Sites and up to the Midnight Dome to look over the boom town that was known as the "Paris of the North".