Activities
Kluane National Park and Reserve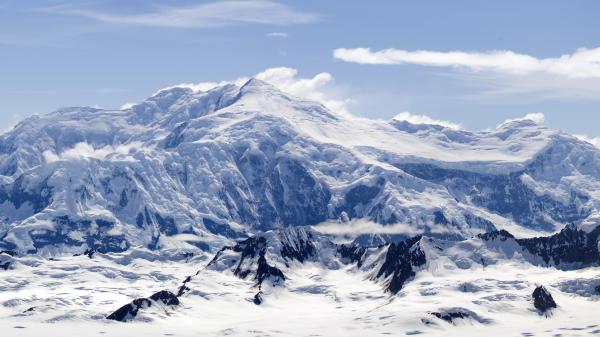 The highest, the largest and the truly spectacular
Kluane National Park and Reserve is extraordinary. A protected place that is home to the largest non-polar icefields in the world, and 17 of Canada's 20 tallest mountains—including Mount Logan, the highest peak in Canada. Ancient glaciers feed the Alsek River that flows through the sprawling Alsek Valley. Dall sheep, mountain goats, caribou, wolves, grizzlies and black bears all roam various parts of the massive park.
Travellers on the two highways that run alongside the park's border are often treated to the opportunity to watch bears near the side of the road. Depending on the season, Dall sheep can be spotted grazing or resting on the mountainsides. Watch them through the telescopes at the Tachäl Dhäl Visitor Centre, or lace up your hiking boots and climb up for a closer look. The numerous hikes throughout the park range from short family-friendly trails to epic multi-day backcountry expeditions.
Flightseeing tours are a quick way to get deep into the park and soar past mountains, over valleys and up to the icefields. Land and step out onto a glacier to take in the vast, breathtaking surroundings. Some adventurers choose to experience Kluane on the water, by rafting a Canadian Heritage River to see grizzlies, eagles and glaciers.
Paddling Kathleen Lake is slower paced, but every bit as beautiful. This recreational area includes campsites, a day-use site and trails. Admire wildflowers on an easy stroll along the lakeshore, or hike up to the cirque of King's Throne for a stunning view of the lake and landscape.
For a look at the entire region, visit the Kluane National Park and Reserve Visitor Centre to view a 3D topographical model. The giant floor map at the Da Kų Cultural Centre gives another perspective by presenting the many sites valued by the Champagne Aishihik First Nations. The park is within their Traditional Territory, and the centre is a chance for visitors to learn about the interesting cultural and historical significance of the region.
The Kluane National Park and Reserve Visitor Centre is housed in the Da Kų Cultural Centre in Haines Junction, so this one stop has a huge amount of helpful information and interesting exhibits.
For guidelines on hiking, rafting, overnight camping and interacting with wildlife in the park, visit Parks Canada.