Activities
Festivals & Events in Klondike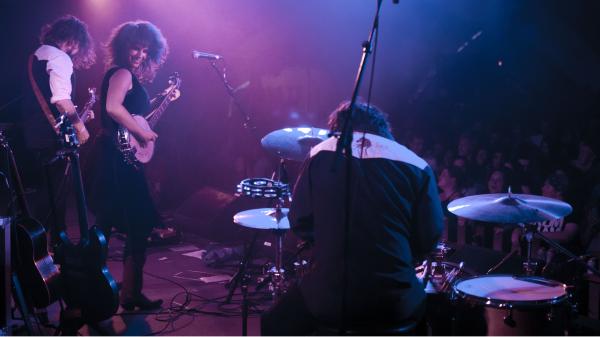 Party in the Klondike
Dawson City summers offer endless ways to be entertained. Catch one of their unique festivals, and you'll discover how this small town loves throwing a big party.
There's a wide selection of fun events, with some established standouts. The Dawson City Music Festival, dubbed "Canada's tiny, perfect festival", has been going strong since 1979. This open-air party is sure to have you dancing your socks off under the midnight sun. Then put those socks right back on for a more formal, but equally fun party. The Commissioner's Klondike Tea and Ball invites attendees to dress in period formal wear and step into the elegance of Dawson City's "Paris of the North" era. Held at the stately Commissioner's Residence, and the Palace Grand Theatre, this is one of the Yukon's most dignified affairs.
Every bit as popular but with a distinctively different vibe, Discovery Days is another of Dawson City's signature events. A celebration of the Klondike's colourful history, its jam-packed schedule includes a mud bog, an arts festival and a golf tournament.
Catch the Dawson Daily News Publishing & Print Festival for a compelling look at visual printmaking, literature, publishing, and heritage. Attending the multi-day event gives the rare chance to be in the building where the local paper was printed from 1899-1954.
Join in cultural events like National Indigenous Peoples Day at the Dänojà Zho Cultural Centre and the St-Jean Baptiste festivities, recognizing the Yukon's Francophone culture. A few kilometres downriver, the Moosehide Gathering is a biannual event that celebrates the culture and heritage of the Tr'ondëk Hwëch'in First Nation.
Dawson City also serves up some unforgettable, one-of-a-kind sporting events. The Midnight Sun Golf Tournament tees off late and plays through the night on one of the longest days of the year. Another celebration of the midnight sun's generous daylight is the Dempster to Dawson Solstice Race through the Klondike Valley. For more bragging rights, take on the Midnight Dome Race. It takes you from the historic Palace Grand Theatre up to the spectacular view at one of the highest peaks above Dawson. Arguably requiring less athleticism, the Great Klondike International Outhouse Race earns full points for outrageousness—the only thing more hilarious than watching this spectacle is joining in.
The fun continues throughout the year with a variety of off-season events like the Dawson City International Short Film Festival, the Trek Over the Top snowmobile run from Alaska, and the Thaw Di Gras Spring Carnival.
For a few events, like the Dawson City Music Festival that consistently sells out, it pays for visitors to plan ahead. For most, you can just show up and join the party.
To see the full list of events and to start planning, visit dawsoncity.ca.