Activities
Wildlife - Southern Lakes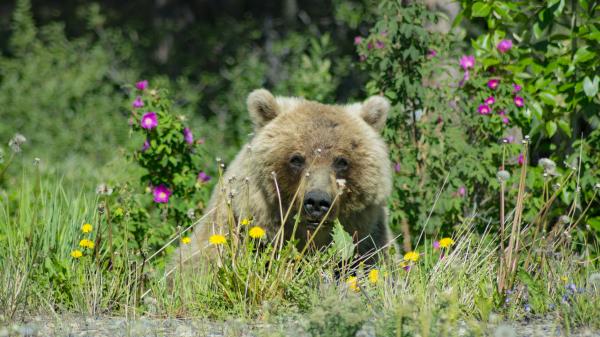 Fur, feathers and fins
This region is home to large mammals, many smaller critters and countless birds. At least 50 species are known to live in or pass through the area. Visitors may spot animals like black bears, moose, deer and caribou. In fact, the village of Carcross was originally named Caribou Crossing for the herds of caribou that migrated through the area.
Look closer and you might see some of the numerous smaller mammals like chipmunks, squirrels and snowshoe hares. The hundreds of kilometres of shoreline is home to otters and beavers, and the lakes are a hotspot for migrating waterfowl like swans, ducks, geese and loons. The Nisutlin River Delta National Wildlife Area near Teslin is an important habitat for migratory birds, and about 10% of all the Trumpeter Swans in North America stop at the early-open waters of Marsh Lake.
For a reely good time (sorry), drop a line in the water. These lakes grow healthy fish that taste great and are fun to catch. Pike, trout, grayling, whitefish and burbot - if there's a particular species you'd like to catch, you could up your odds by choosing a specific lake. Go with a Yukon tour operator, or stop by a Visitor Information Centre for hot tips and current regulations.
For a good look at a wide variety of animals, visit the Wildlife Gallery in Teslin and the Wildlife Museum near Carcross. The professional taxidermy in natural dioramas is a fascinating chance to see examples of wildlife like grizzlies, muskoxen, mountain goats and lynx up close - much closer than you'd ever want to get in the actual wild. It's a safe way to get an amazing new profile pic, guaranteed.
However you're spending your time in the Southern Lakes, keep an eye out and you're certain to see some of the wild residents that call this area home. Make sure to say hi from us.