Activities
Iconic Drives: Alaska Highway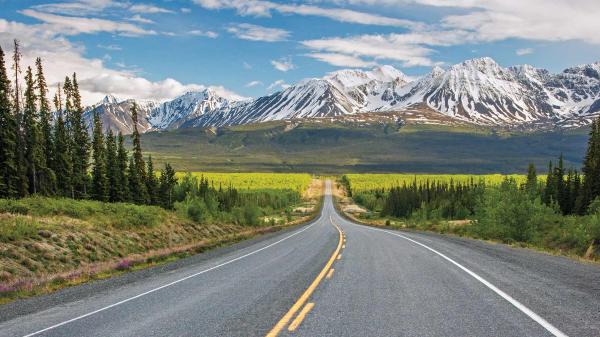 Journey on a legendary highway
This history-rich route has many sites and attractions for travellers to explore. Wander the paths of Watson Lake's quirky Sign Post Forest and add your own sign pointing home, just like the soldier who started it all during the construction of the famous highway.
Trace some of the gold seekers' paths as you drive alongside the historic Yukon River. History that is far older than the gold rush is waiting at Yukon cultural centres, where you'll learn about Yukon First Nations. See the artistry of traditional carving and beadwork, view artifacts and cultural demonstrations layered with riveting stories. All along this route, you'll pass through gorgeous wilderness scenery and enjoy amazing wildlife viewing right from your vehicle.
Drive the Alaska Highway both directions and hit any stops you missed on your return toward British Columbia. Some people choose to fly to Whitehorse, rent an RV and begin touring from there. Or go by both land and sea: drive the highway one direction and take the ferry the other.