Activities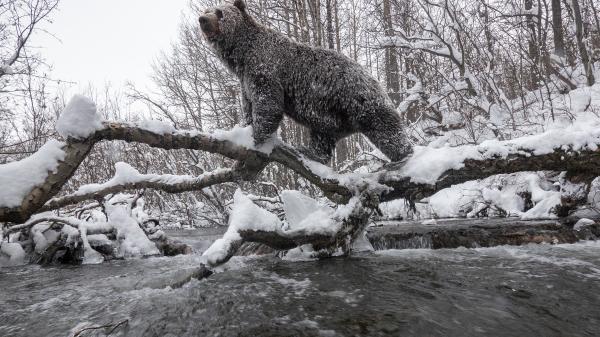 Big and wild
The impressive Kluane region has a few small communities, a giant landscape and countless wildlife. This impressive area is home to the continent's highest concentration of grizzlies, and even though there's plenty of room for them to roam, they often choose to ramble near the highway munching on grass and wildflowers. Majestic mountain goats and Dall sheep graze on the steep slopes near Kluane Lake, while more elusive species like wolves, lynx and wolverines quietly go about their business.
The gem of the region, Kluane National Park and Reserve, borders a park in British Columbia and two in Alaska; together they form the world's largest internationally protected area. Wildlife thrives here—along with large and small mammals, over 150 species of birds have been recorded in Kluane. The scenic country is often the backdrop for thrilling wildlife viewing.
The Haines and Alaska Highways run alongside the park, and it's not uncommon for travellers to see animals from the road. As you hike, camp or fish in the area, watch for birds and animals as well as their tracks. You can also take to the sky on a spectacular flightseeing tour to spot for caribou, sheep and bears from the air.
For an up-close-and-personal look at the area's variety of species, stop at the Kluane Museum of Natural History in Burwash Landing. World-class exhibits showcase animals like life-size bison, wolves, caribou, and golden eagles set in dioramas depicting their natural habitat. While the museum is a must-see, even their staff would agree that the real show is the wildlife out in the open—wild and very much alive.