Activities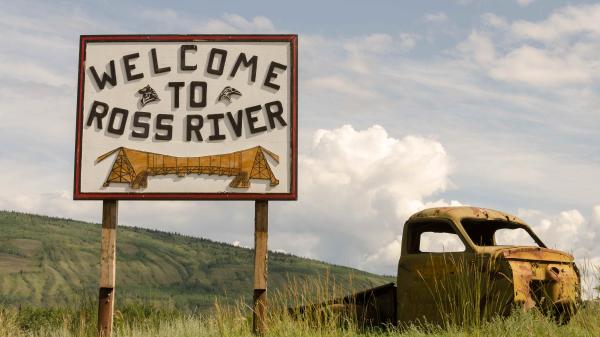 Artistic treasures off the beaten path
If you're on a quest for a peaceful, scenic journey off the beaten path, head to the Campbell Region. The far-flung reaches of the region's winding highway hold artistic treasures for those who venture on the road less travelled.
Faro's landscape is known for its wildlife, history and serenity and artists love the many areas of this region. Look for art at the Campbell Region Interpretive Centre and gather information about walking trails and wildlife viewing. Watercolour is the ideal medium for evoking river mists; acrylics vibrantly express autumn's hues. You can also find one-of-a-kind sculptures made from local wood and diamond willow.
Each May, Faro hosts the Crane and Sheep Festival. Huge flocks of sandhill cranes pass through on their annual migration. You can observe Fannin sheep, unique to this part of Yukon, year-round from nearby Mount Mye.
The area at the confluence of the Ross and Pelly rivers has long been a summer gathering place for First Nations, and home for Ross River's Kaska Dena. Carving, beading and sewing are the main Kaska art forms. Dramatic facial expressions and unique materials like feathers and horse hair give masks an unforgettable emotional charge. The antler carvings of local wildlife and the beaded floral motifs reflect the longstanding relationship with the land. Meet artists to hear the stories behind their work – many don't have formal studios so feel free to ask for introductions at the local hotel, gas station or when chatting with the locals.
The historic North Canol Road (short for Canadian American Northern Oil Line) attracts history hunters, cyclists, hikers and artists. The road was built for a World War II pipeline project and is now maintained seasonally. It runs up into the Northwest Territories and offers a breathtaking, though bumpy, journey into rarely seen landscapes.
Literary fans will recall a scene from Margaret Atwood's novel, MaddAddam, where a desperado encounters cyclists on the remote Canol Road. Travellers will be awed by views of the Selwyn Mountains to the north and the Pelly Mountains to the south.
And if you're in need of some souvenir inspiration, browse through collections of over 120 featured artists.