Experience providers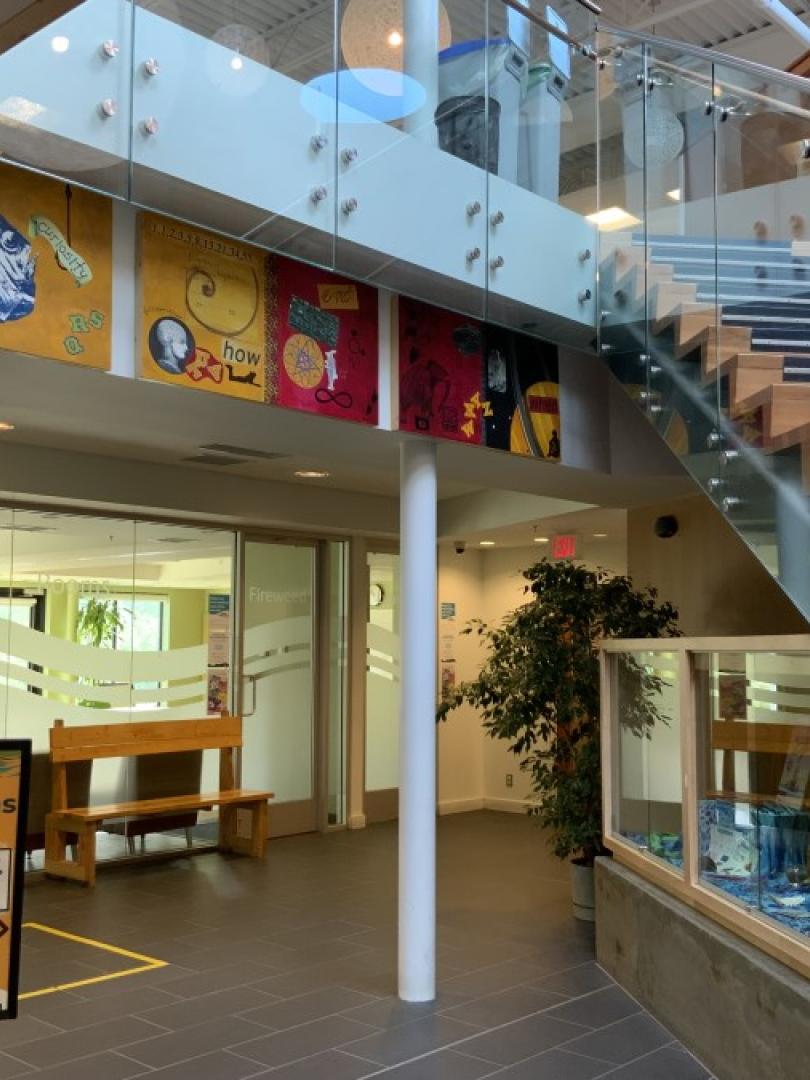 Address
1171 Front Street, adjacent to the Kwanlin Dün Cultural Centre
Whitehorse YT Y1A 2C6
Canada
Opening hours
Mondays: 12:00 pm to 8:00 pm
Tuesday through Thursday: 10:00 am to 8:00 pm
Friday through Sunday: 10:00 am to 6:00 pm
Website
Visitors to Whitehorse Public Library will find a welcoming environment with plenty of natural light, large windows, comfortable seating areas and stunning views of the Yukon River and the surrounding area.
The library has a wide variety of materials, including a northern collection. Anyone can use the computers, printer, scanner, and WiFi. Temporary library cards are available for a small fee to visitors who want to check out materials.
On display is a rotating selection of works from the Yukon Permanent Art Collection. In the main entrance, Joyce Majiski's "The Magic of Libraries" is a bright mixed-media piece that uses intriguing imagery, text and questions to draw in and welcome library visitors. In the lobby, the Community Showcase features displays by local arts and culture groups, and changes monthly.
There are 15 public libraries throughout the Yukon. Most have free WiFi, computers, and printing. Whitehorse Public Library is open 7 days a week.