Activities
The North's most scenic motorcycle routes
If the thrill of the open road appeals to you, the Yukon is the place to bring your bike. It doesn't get much more open than this. With 4,850 kilometres of highways offering spectacular views and low-density population, you can sometimes ride for hours without seeing anyone else. Of course, that also means certain safety precautions need to be taken, but they're easily observed.
1
The Dempster Highway is a beautiful ride that takes you to Tuktoyaktuk in the Northwest Territories and ends at the Arctic Ocean. It's a beautiful ride, but bring extra tires and be prepared for everything from rain to sleet to snow. If you do encounter problems, there or anywhere else on the road, there are a handful of shops in Whitehorse that can help, including Yukon Honda, Yukon Yamaha and Listers Motor Sports. Ask the staff at any of these locations for more details about one of the summer motorcycling events that take place in the Yukon, including Ride for Dad, or Dust 2 Dawson.  
The Golden Circle (consisting of the South Klondike Highway and the Haines Highway) winds from Whitehorse to Skagway, Alaska. On the way, the road climbs through passes where the mountains look like a moonscape. Take the ferry up the coast to Haines and come back into the Yukon through the majestic peaks of Kluane. From there, you can connect to the historic Alaska Highway, built in 1942, and drive through Kluane National Park and Reserve, which stretches for miles on all sides of the village of Haines Junction. 
2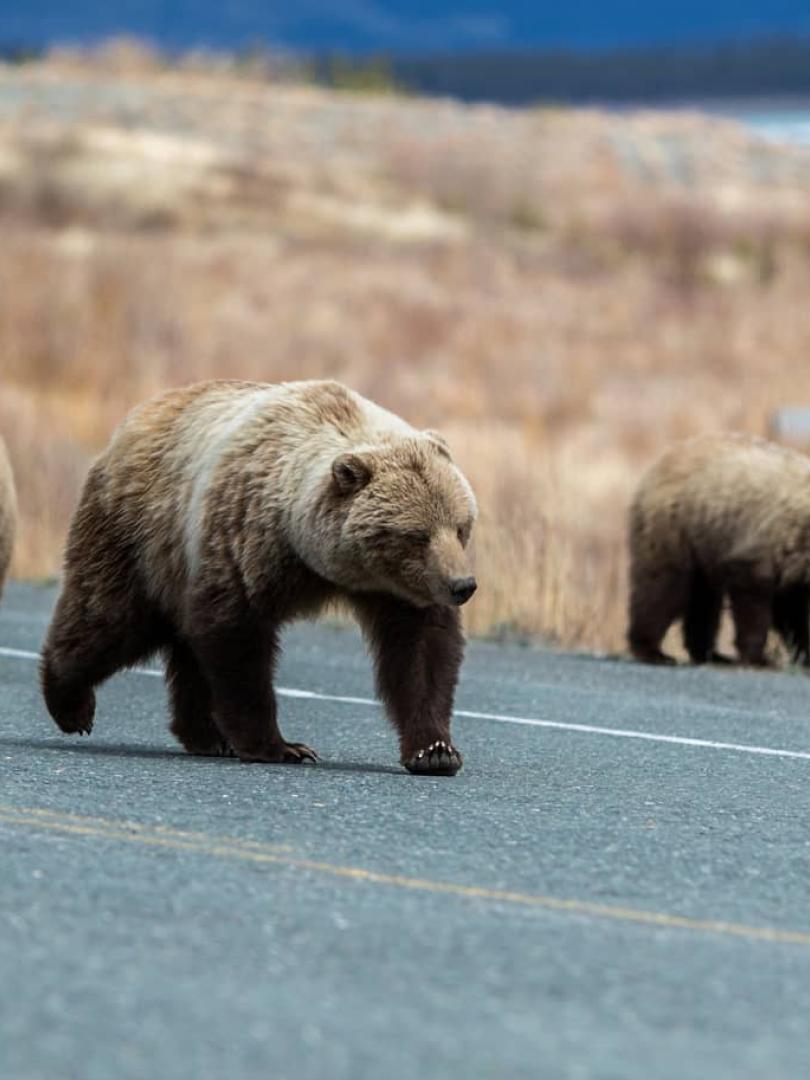 Wildlife-viewing is one of the biggest bonuses of travelling by bike, though. Of course, it too comes with some safety precautions. You'll have plenty of opportunities to see black bears and grizzly bears, especially in spring. Both can often be found on the side of the road, either eating shoots and berries in the bush, or scratching their backs on telephone poles (it's not just a cartoon bear thing). Keep a safe distance and you should be able to observe without incident.  
If you're passing by wetlands, pull over and look for moose. They love to wade through the water in the heat of summer. Be sure to keep an eye out for elk as well. There are a number of herds on the outskirts of Whitehorse and Haines Junction. It's not abnormal to see upwards of 30 elk grazing on the side of the road. There are also plenty of smaller fauna on and around the highways, including foxes, eagles, porcupines and more. They're easy to spot in the summer when the sun rises at 3:30 a.m. and stays out until 10:30 p.m. And in more northern areas, you'll experience almost 23 hours of natural light, so there's no driving off into the sunset here. Sorry, all you motorcycling hopeless romantics. 
3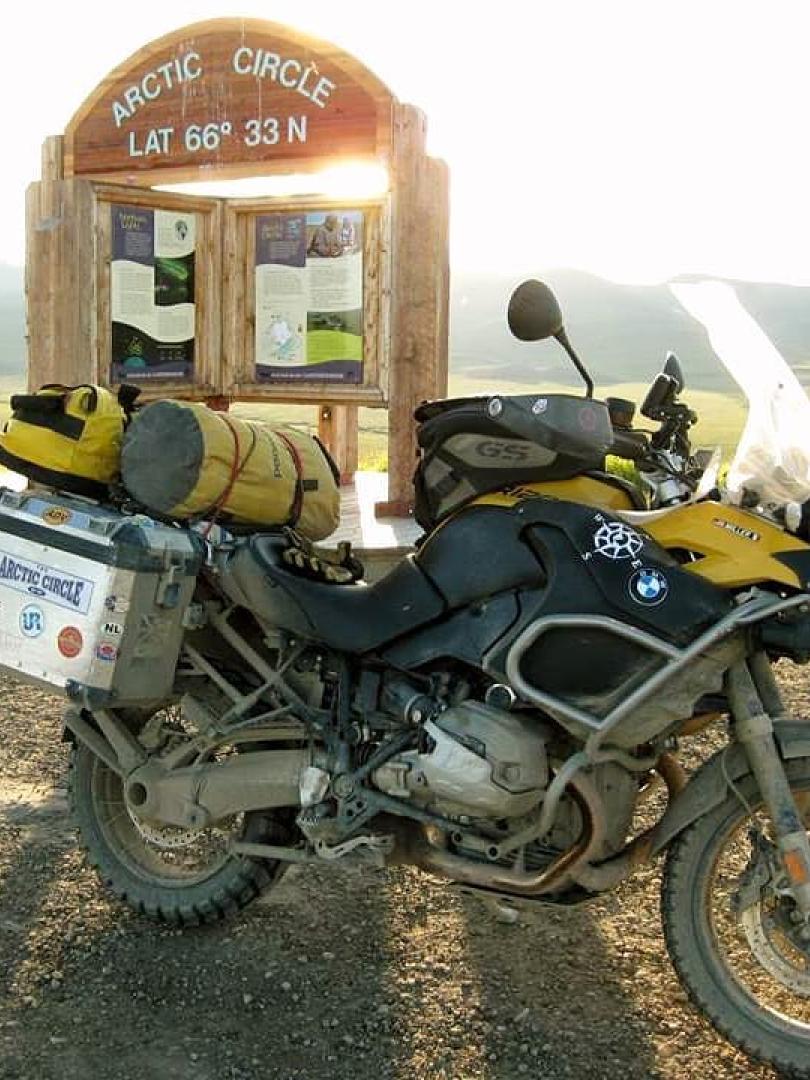 For one, be aware that cell service is almost non-existent between communities. Unless you're in town, chances are you won't be able to make or receive phone calls, so plan ahead for that. It also means Google Maps won't help you find your way. You'll need to rely on paper maps you pick up at visitor centres. You can also check out the Milepost, a printed guidebook that catalogues every inch of the highways. Be sure to check road conditions before leaving town by visiting 511yukon.ca. The website is regularly updated with information affecting travel in the Yukon.
4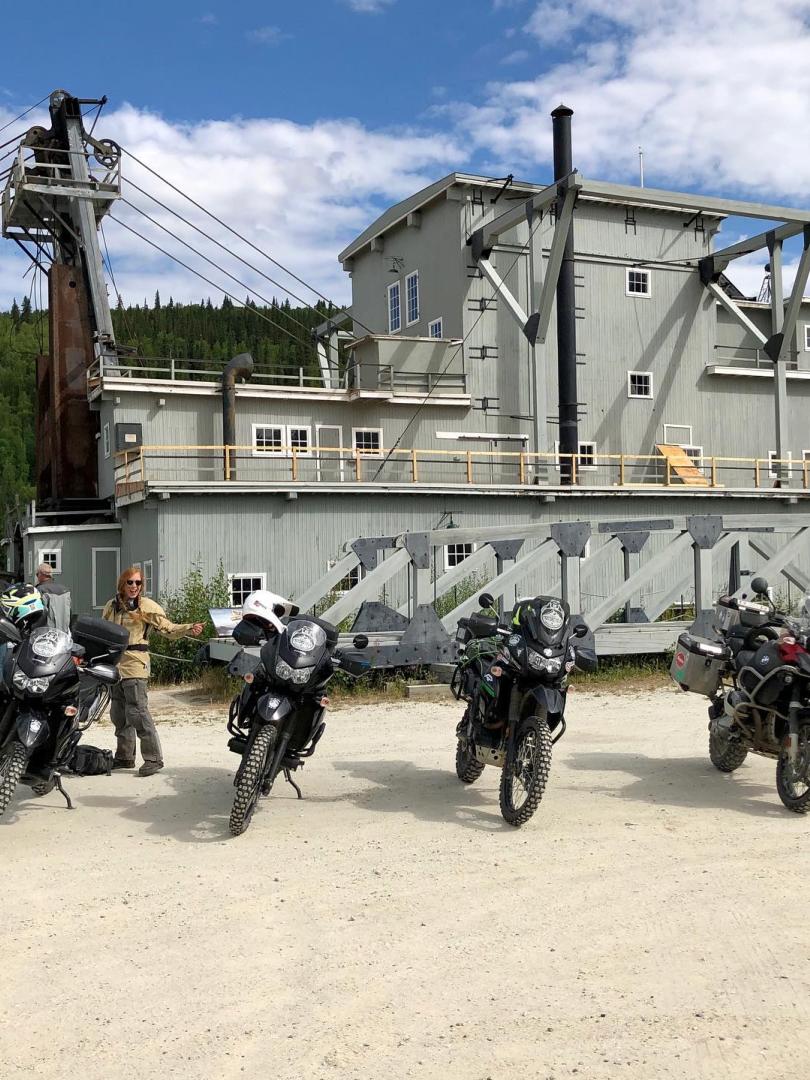 Similarly, you'll want to plan ahead for fuel requirements, both for yourself and your motorcycle. There are gas stations and convenience stores along the Alaska and Klondike Highways, but not all of them are 24 hours. It's best to pack a jerry-can, water and snacks so you don't get caught in a hungry situation. 
Despite the distance between facilities, Yukon highways are made for travellers. Most roads have large shoulders, with trees cut well back from the road to allow for good sightlines on corners and curves. There are also plenty of well-signed pull-outs so you can safely stop and take pictures, rather than trying to snap something from the middle of the road. The campgrounds are beautiful and affordable, with food caches to store anything that might attract bears. Some also offer fresh water.